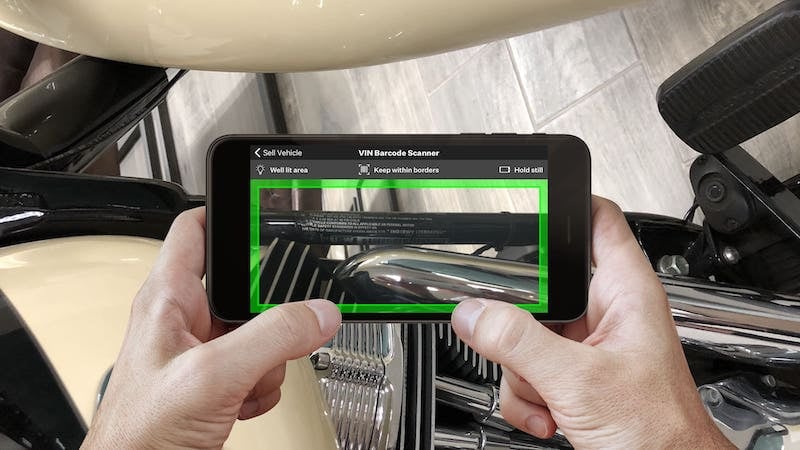 Should I sell my motorcycle to Rumble On?
If you want to enjoy a simple process to sell a motorcycle in North Carolina, completely online, then yes! Rumble On gives fast cash payments to sell a motorcycle and take out all the usual tedious habits of selling a motorcycle privately.
Let's get back to things being simple. Rumble On works for those who are looking to sell a motorcycle fast, or if you need a very quick payment. Spend your time less on tedious things, and more on the things that matter.
The most common way to sell a motorcycle in North Carolina is through peer-to-peer transactions, where you are responsible for paying advertising costs, listing fees, and managing the paperwork. Basically, it could get expensive and take up a lot of time, and all you want to do is sell your motorcycle. But when you sell your motorcycle to Rumble On, we take care of all that mess. We handle the paperwork, logistics, and pick up your motorcycle for free, and, as always, there are no fees! You don't have to worry about a thing.
There's also more security with Rumble On. Normally, when you list a motorcycle for sale online through sites such as CycleTrader or Craigslist, you have to make peace with meeting with total strangers. You have to take time out of your day to meet with potential buyers, and sometimes they don't even show up. Even worse, there's no way to pre-screen strangers to know if you could be put in danger. Rumble On is all online, so there's no more awkward meetups! If that doesn't make you feel completely safe and comfortable during the entire process, our specially trained Customer Service specialists will be happy to answer any questions you have and give you updates at any time. Want to redd more? Our FAQ Base will help you gain insight to the smallest details.
Can I just sell my Harley in North Carolina, or any motorcycle?
While there are lots of ways to sell a motorcycle in North Carolina, Rumble On is indeed one of the easiest. Whether you're looking to sell an Indian Motorcycle or sell a Kawasaki, Rumble On will buy it! If you're thinking you want to sell a motorcycle for cash, we've got your quick and easy payment right here.
Rumble On is the best option to sell a Harley or any other motorcycle online. There are no fees, we cut out all the hassle, and what you see is what you get. If you're interested in just jumping in and starting the process, come sell your motorcycle for your quick cash offer!

How to sell a motorcycle in North Carolina online with Rumble On.
Whether you want to sell a motorcycle in North Carolina or sell a motorcycle in Iowa, since Rumble On is all online, we buy motorcycles all over the country! Here's how you can sell your motorcycle online the fast, easy, and secure way:
Upload your bike's information online

or with the Rumble On free motorcycle selling app to receive your free, no obligation offer to sell your motorcycle for cash.

Within 15 minutes or less, Rumble On will send you a cash offer for your motorcycle. The cash offer is guaranteed, and, should you accept the offer, you will be paid the full amount (less any lien payoff).

You decide if you would like to accept the cash offer. If so, let your Rumble On Representative know by clicking accept in your cash offer email. Then, a representative will reach out to complete the process to sell your motorcycle.
The best part isn't just being able to sell your motorcycle fast-it's that we won't pick up the vehicle until the money is in your account. Once we receive your paperwork, we will send your payment through direct deposit into your account or via FedEx. SThe free shipping is the cherry on top, and our Brain Bucket Blog articles about our free motorcycle shipping will help you understand all you need to know!
Ready to sell your motorcycle? Get your free cash offer by entering your VIN below!
Real cash offers in 15 minutes or less!