Go online & sell your motorcycle in New Jersey fast.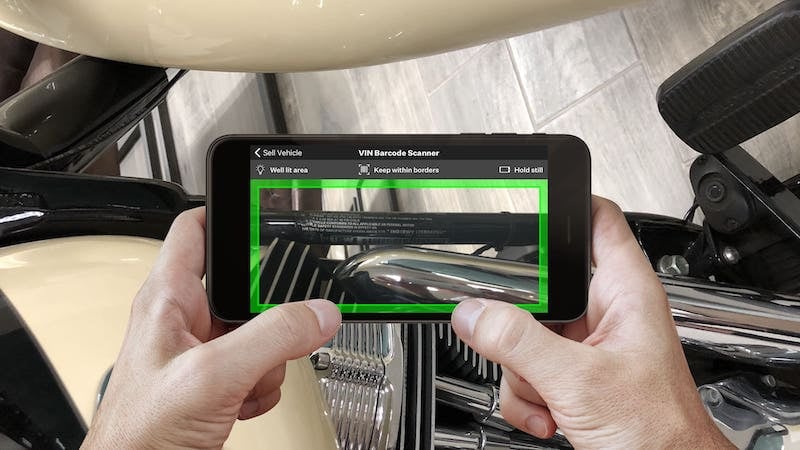 Introducing the best way to sell a motorcycle in New Jersey:
Introducing: Rumble On. The easiest, fastest, and most cost-effective way to sell a motorcycle in New Jersey the easy way.
There are lots of reasons why you would need to sell a motorcycle. Maybe you need cash fast in a pinch, or maybe you want to upgrade to a newer ride. Whatever the reason may be, the most common method is to sell a motorcycle online through sites like Craigslist or CycleTrader. However, these are peer-to-peer transactions, and they don't come without their share of effort and cost.
Rumble On is the safest way to sell your motorcycle online. When you list a motorcycle for sale on Craigslist or CycleTrader, you usually have to worry about your personal safety when meeting with potential buyers who are total strangers. There's no way to pre-screen potential buyers, and you have no way of knowing whether they will even show up or if they are going to give you a serious offer.
Rumble On is the solution to this problem. Not only are we a publicly traded company which is part of the BBB, but we strive to remain fully transparent and make customer service one of our top priorities. We vow to make sure you are in good, professional hands no matter what.
How does Rumble On help me sell my motorcycle?
When you sell a motorcycle on Craigslist, CycleTrader, or on any other listing sites, you are expected to take care of the listing fees, advertising costs, and other traditional expenses. It can get expensive pretty fast, and, not to mention, you have to factor in your valuable time to organize it all. Rumble On handles everything. There are no fees, we handle the paperwork, and will pick up your motorcycle for free. All you need to do is sit back and get paid.
Speaking of payment, one of the greatest parts of Rumble On is that the motorcycle stays in your garage until you get paid. Once Rumble On receives your paperwork, we will send your payment by either directly depositing it into your account, or via FedEx. When you sell your motorcycle to Rumble On, most payments are processed the same day*, so once you have your payment, we'll will come pick up the motorcycle at absolutely no cost to you.
*Payments are sent the same day we receive the proper paperwork from you.
Ok, how do I get started to sell my motorcycle?
Here's how easy it is to sell a motorcycle online with Rumble On:
First, get a free Rumble On cash offer to sell your motorcycle. This is done by simply uploading your motorcycle's information into the Rumble On free motorcycle selling app.

We will then send you a free, no obligation cash offer to buy it on the spot and send it to the email you provide. This usually takes about 15 minutes or less during business hours.

Then, it's up to you! If you choose to accept our cash offer and sell your motorcycle on the spot, just let your Rumble On Representative know, and they will reach out to finish the rest of the sales process.
See, this really is the best way to sell a motorcycle in New Jersey. We take care of all the nitty-gritty, and you don't have to worry about any of the hassles. If you want to get started on the best process to sell a motorcycle fast online, enter your VIN below for your cash offer!
Real cash offers in 15 minutes or less!