I need to sell my motorcycle in Pennsylvania. What's the best way?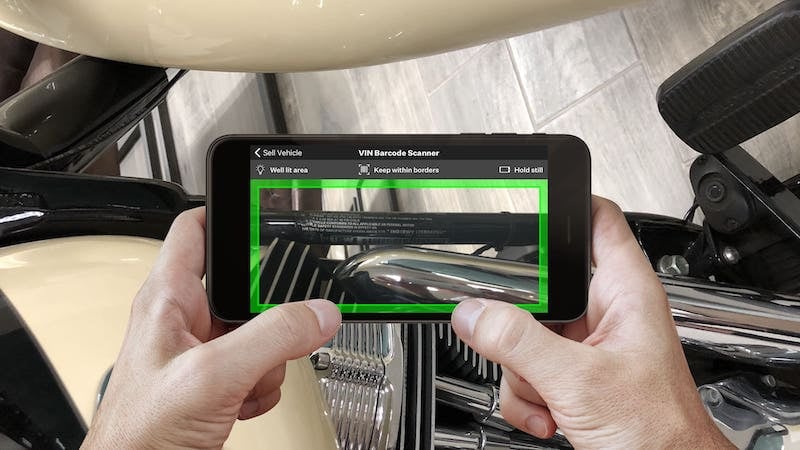 Sell your motorcycle the easy way with RumbleOn!
It's time to stay away from red flag sites like Craigslist, and go with the option that will give you exactly what you're looking for! If only there was a place where you could sell a motorcycle online safely, easily, and at no cost to you. Well, there is! You can now sell a motorcycle the fast, easy, and efficient way!
RumbleOn is the fastest and most cost-effective way to sell a Harley or motorcycle in Pennsylvania and here's why.

How do I sell my motorcycle to RumbleOn?
It all starts with a free cash offer to sell your motorcycle. Simply

upload your motorcycle's photos and information at RumbleOn.com or our smartphone app.

We will send you a guaranteed cash offer to sell your motorcycle, you will receive it in your email within 15 minutes or less in most cases.

Then, the rest is up to you! If you decide to accept our cash offer, let your RumbleOn Representative know, and they will continue with the sales process.
We really mean it when we mean no hassle. We take care of all the annoying hard work, and all you do is wait to get paid! If you just want to ride right into selling your ride, you can sell motorcycle fast and start the process towards your cash offer!
What are the benefits when I sell my motorcycle to RumbleOn?
RumbleOn is a publicly traded company (RMBL) on the Nasdaq and a part of the BBB. It doesn't matter if your want to sell a Harley, or sell a Yamaha, because the answer will always be RumbleOn. We'll provide your with excellent customer service, right down to our RumbleOn Representatives and RumbleOn FAQ Base for all your needs.
When you sell a motorcycle on Craigslist, eBay, or any other sites, you're expected to front all the cost that comes along with it. There are advertising costs, listing fees, expenses to ship your motorcycle to the buyer, and more. Basically, it can get expensive pretty quickly, and you are spending your hard earned money and valuable time to get it done. When you work with RumbleOn, you don't have to worry about any of that; there are no fees, no costs to sell a motorcycle, and no paperwork. Plus, you can stay updated on the motorcycle industry with our RumbleOn Brain Bucket Blog!
Perhaps the biggest reason you should work with RumbleOn to sell a motorcycle in Pennsylvania is that your bike stays in your garage until you get paid. Yes, you read that right. Once RumbleOn receives your paperwork, we will send your payment directly to you either via FedEx or electronically deposit it into your account. We won't come and pick up your bike until the money is in your account, and we promise a seamless and smooth process!
*Payments are sent the same day we receive the proper paperwork from you.
Real cash offers in 15 minutes or less!