How do I sell my motorcycle the easy way in Vermont?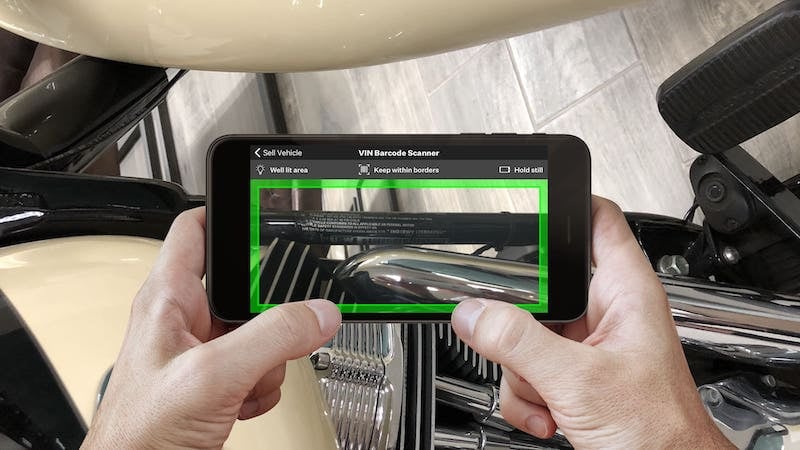 RumbleOn is the best place to sell your motorcycle fast in Vermont!
Whether you are in a pinch and need the cash, or you've made the decision to upgrade to a newer model, you have realized you need to sell a motorcycle fast. There are lots of ways to sell a motorcycle in Vermont, but one stands above the rest: RumbleOn.
RumbleOn is the fastest and easiest way to sell a Harley-Davidson or motorcycle online. RumbleOn cuts out all the hassle, there are no fees, and what you see is what you get.
Why should I sell my motorcycle to RumbleOn?
First off, a benefit when you sell your motorcycle to RumbleOn is that you don't have to worry about paying any out-of-pocket costs. The most common way to sell a motorcycle in Vermont is through a peer-to-peer transaction, which means you will have to cover any listing fees, advertising costs, and even shipping. Not to mention you are left spending your valuable time on something that can get expensive quickly. RumbleOn takes care of everything though. We cover the shipping costs and paperwork, and there aren't even any fees to worry about.
RumbleOn also offers more security than when you sell a motorcycle on Craigslist. When you list your motorcycle for sale on a listing site, you have to deal with meeting complete strangers. They might not even show up, or they could be scammers who try to pass off bad checks or counterfeit cashier's checks. There's no way you are able to pre-screen potential buyers, and you are putting yourself at risk.
RumbleOn really is the safest way to sell a motorcycle online. RumbleOn is a publicly traded company and is part of the BBB, we value remaining fully transparent as part of our company mission, and we pride ourselves on our level of customer service.
How does the process work to sell my motorcycle with RumbleOn?
Start with a free cash offer to sell your motorcycle. This is done by uploading your bike's information into our site or smartphone app.

In 15 minutes or less, RumbleOn will email you with a cash offer to sell your motorcycle. This cash offer is guaranteed, and what you see is what you get. Once we receive the paperwork, you will be paid this amount in full.

If you decide to accept the cash offer, simply let your RumbleOn Representative know, and they will begin the rest of the sales process.
Payment is fast. Once we receive the necessary paperwork, payment is usually processed the same day*. You have the option to have the funds directly deposited into your account, or to be sent via FedEx. The best part is that your motorcycle stays in your garage until you are paid. Once you receive your payment, RumbleOn will come pick up the bike for free.
Ok! I'm ready to sell my motorcycle, what now?
See what we mean by zero hassle? RumbleOn is the best way to sell a motorcycle fast, or if you need fast payment. Don't waste any more time or money by trying to sell a motorcycle yourself. We have it taken care of!
*Payments are sent the same day we receive the proper paperwork from you.
Real cash offers in 15 minutes or less!