Is there a way to sell my motorcycle fast in Washington?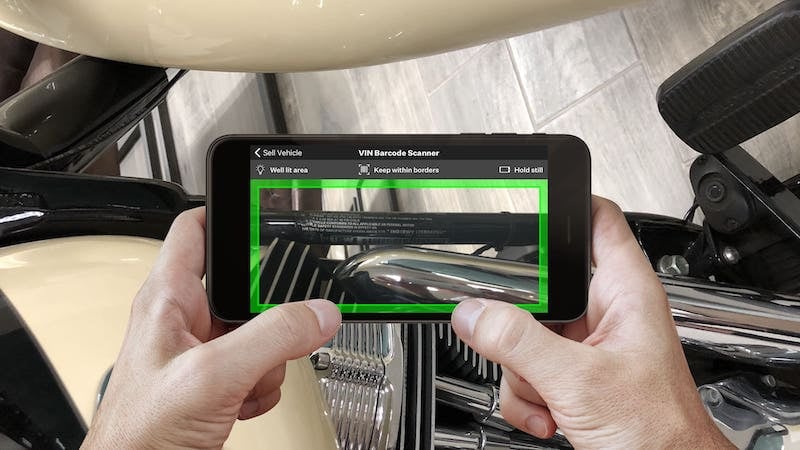 While the most popular way to sell a motorcycle online is on a public listing site, there are still costs and inconveniences that go along with them. Shipping expenses, advertising fees, and listing costs are things you often have to front when you need to sell a motorcycle fast online, and the time you have to set aside to get everything done is way too much of a hassle.
Luckily, there is another, simpler way to sell your motorcycle in Washington, and that's RumbleOn.
What is RumbleOn and how will it help me sell my motorcycle?
RumbleOn also gives you a safe and secure way to sell a motorcycle or sell a Harley online, and you don't have to risk your safety to complete a sale. One of the biggest downfalls of Craigslist is you have no idea who you will be meeting up with when you show your bike to a potential buyer. What if they are a scammer or a thief? What if they try to pay with a bad check or a fraudulent cashier's check? Any of these things can happen when you can't screen your buyers, and RumbleOn is a solution. RumbleOn is a fully accredited business, a publicly traded company on the Nasdaq (RMBL), and a part of the BBB. Customer service and security are at the core of our mission, and we vow to remain fully transparent through the sale process. That way you can know for sure that you are in good hands.
RumbleOn is a 100% online company, so the ease of access is a big benefit. RumbleOn makes it easy to get a real cash offer and sell your motorcycle fast. If you accept our cash offer, we also process your payment quickly. There is no paperwork you have to process on your own and RumbleOn is absolutely free. There's really nothing better!
One question we get asked a lot is, "can I only use RumbleOn to sell my Harley? Or can I sell a motorcycle of any kind?" Lucky you, RumbleOn accepts all makes and models of motorcycle, recreational vehicle, or powersports vehicle! So, whether you are looking to sell a Harley, sell an Indian Motorcycle, sell a Yamaha ATV, or sell a Suzuki dirt bike, RumbleOn can help.
Another benefit when you sell a motorcycle online to RumbleOn is, even though you are able to sell your motorcycle for cash without us seeing it, we will pay you before we come pick it up. That's right, your motorcycle stays in your possession until you are paid. Once we receive the proper paperwork from you, we will process your payment quickly and send it to you via electronic deposit into your account or FedEx. Payments process very fast and sometimes you can be paid as fast as the same day*. Only once you are paid will RumbleOn pick up your bike at no cost to you.
What does RumbleOn need before I sell my motorcycle for cash?
Submit your bike for a free cash offer. To do this, simply upload your motorcycle's information on our website or our free motorcycle selling app.

We will send you a cash offer to your email in 15 minutes or less. This offer will be paid to you in full (less any lien payoff)

Then it's up to you to decide whether you accept our offer to buy your motorcycle. If you accept, click the accept button in your email and let us know. We will handle the rest.
You don't even have to worry about any of the paperwork. RumbleOn really does take care of all the hassle to help you sell your motorcycle for cash fast in Washington. If this sounds like a good plan to you, let's get started with your free cash offer!
*Payments are sent the same day as we receive the proper paperwork from you.
Real cash offers in 15 minutes or less!