How can I sell a motorcycle fast in Oregon?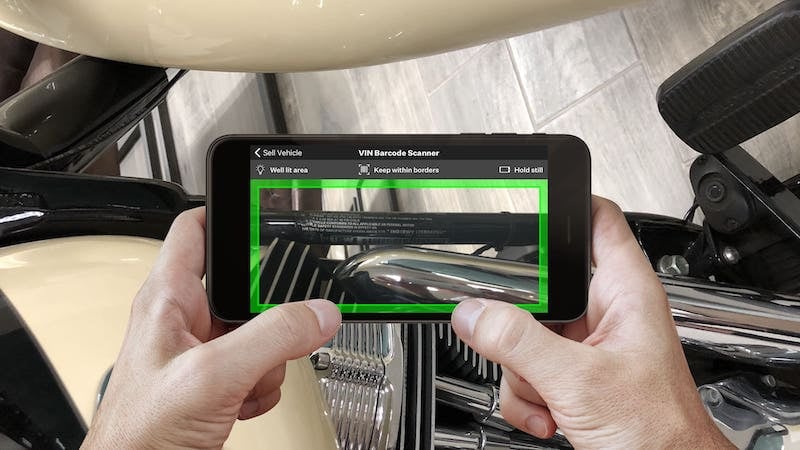 So, the time has come for you to sell your motorcycle. Most likely, you were going to do it online on a public listing site, or some other means of a peer-to-peer transaction. However, while this method might be a popular way to sell a motorcycle in Oregon, it is a time-consuming hassle that comes with expenses. You are required to front the cost of listing fees, advertising costs, and shipping can get expensive, not to mention all the time you have to set aside to organize the whole process. Don't you wish there was a simpler way to sell a motorcycle online?
There is! RumbleOn is the easiest, fastest way to sell a motorcycle in Oregon. We guarantee fast processing, payment, and there are no fees for you to pay! RumbleOn is a new way to sell a motorcycle in Oregon, and, since we are a 100% online company, it's fast and easy! There are no fees to pay, and no dues, it's just an easy way to sell a motorcycle fast. You don't even have to worry about paperwork or shipping cost!
A question we often get is, "can I only sell my Harley to RumbleOn? Or can I sell my Suzuki?" The answer is simple: RumbleOn will buy any make and model of motorcycle or powersport vehicle. So, if you are looking to sell a Yamaha, sell a Kawasaki, or sell an Indian, RumbleOn will pay you cash for it!
Why should I sell my motorcycle to RumbleOn?
One of the biggest benefits is that you get to keep your bike until you are paid. If you accept RumbleOn's cash offer to sell your motorcycle, when your paperwork is received you will get your payment. Only when you receive your payment will RumbleOn come pick up your motorcycle at no cost to you. That's right. We will come pick up and ship your motorcycle for free! RumbleOn will either electronically deposit your payment in your account, or send a check via FedEx. Payments process very quickly, and sometimes you could be paid as quickly as the same day*.
RumbleOn is also a fully accredited, publicly traded business and is a member of the BBB. It's part of our core mission to provide excellent customer service and security. When you sell a motorcycle on Craigslist, you have to accept some risk. You don't know who you are meeting up with; you don't know if they are going to try to pass off a bad check or a counterfeit cashier's check if they're a scammer or a thief. With RumbleOn, you can bypass all of that risk and know that you are going to sell a motorcycle safely and securely.
Ok, how do I sell a motorcycle to RumbleOn?
There are only three steps if you want to work with RumbleOn to sell my motorcycle in Oregon.
First, get a free cash offer for your motorcycle by uploading your bike's information online or with the free RumbleOn motorcycle selling app.

Within 15 minutes in most cases, we will email you a guaranteed cash offer for you to sell your motorcycle to us. If you accept, this amount will be paid to you in full minus any lien payoff.

If you decide to accept our cash offer, just let us know by clicking the accept button in your cash offer email and we will handle the rest.
See? There's no paperwork and no hassle to deal with! RumbleOn is the easiest and fastest way to sell your Harley or sell a motorcycle fast for cash. If you like what you see, then click here to get started!
*Payments are sent the same day we receive the proper paperwork from you.
Real cash offers in 15 minutes or less!