What is the best way to sell a Harley fast online?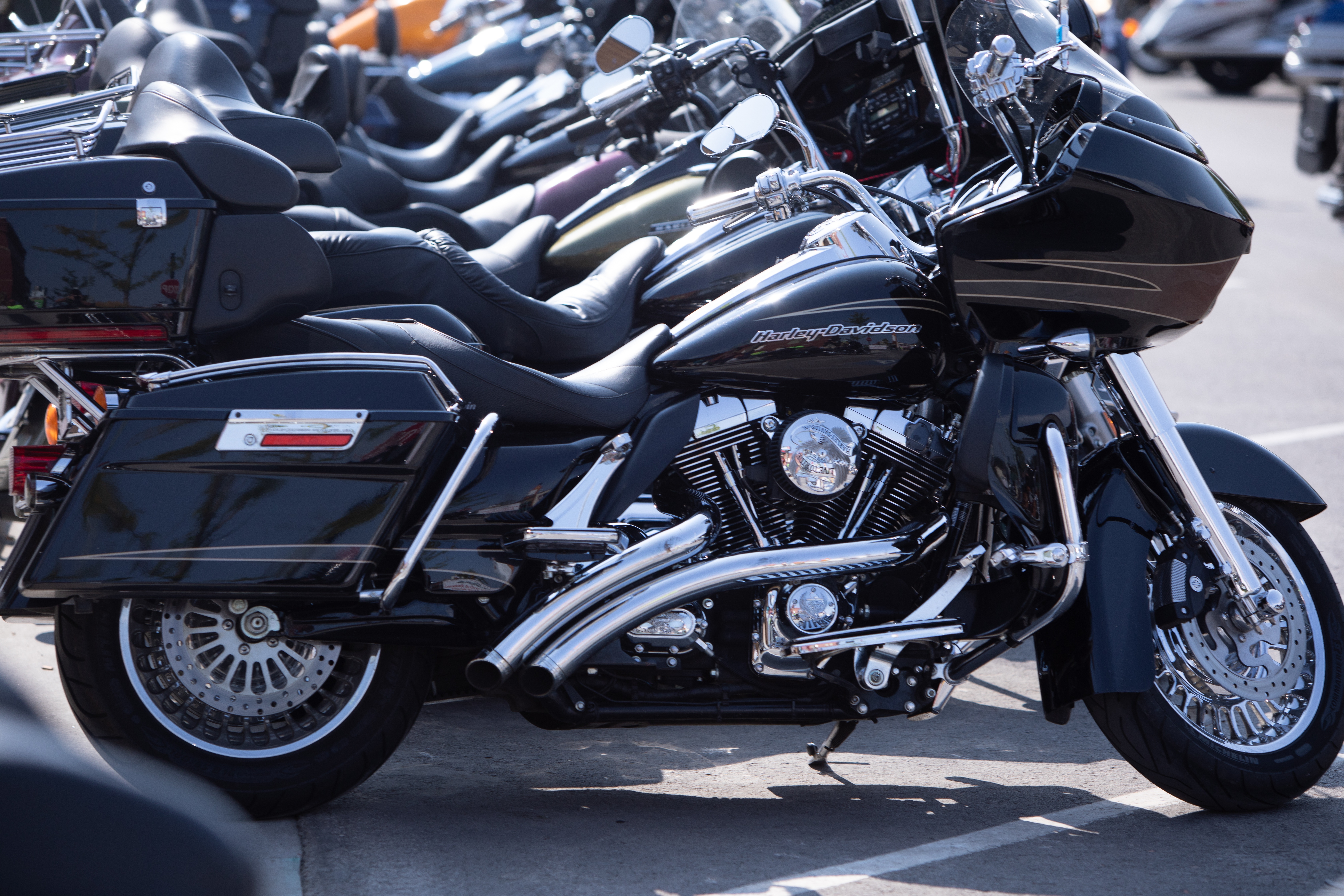 I Need to Sell My Harley fast, Can RumbleOn Help?
Sometimes there are moments in your life where you need to sell your Harley. No one wants to come to terms with this sort of separation, but, if it's unavoidable, there are online options to make the process to sell a Harley-Davidson a fast one.

RumbleOn is the new way to sell a Harley online fast, and for a quick cash payment. Don't go the traditional route and post it on a listing site, there is a high potential for a scammer lurking about that is going to try to steal your bike. RumbleOn is the future of selling a motorcycle online, and we make the process to sell a Harley online more efficient than ever.

As a new, 100% online company that specializes in buying motorcycles and powersports online, RumbleOn comes to your rescue when you need to sell a motorcycle, or sell a Harley fast. RumbleOn is safe, secure, and guarantees fast payment. The best part? It's all completely free!
We may be the best resource to sell a Harley online fast and without hassle, but we don't stop there. You can use RumbleOn to sell a Yamaha, Kawasaki, Indian, or ANY type of motorcycle or powersport vehicle, ATV, and much more!

How do I use RumbleOn to sell my Harley?
The first step to sell a Harley online to RumbleOn is to submit it for a free cash offer. To do this, just enter your motorcycle's information to our website or our free motorcycle selling app.
During business hours, RumbleOn's free cash offer could be sent to your email within 15 minutes. This offer is guaranteed and, if you choose to sell your Harley to RumbleOn, the cash offer will be paid to you in full (less any lien payoff).

So I decided to sell my Harley to RumbleOn. Now what happens?
So you received your emailed free cash offer and decided to sell a Harley to RumbleOn. At that point, all you have to do is accept our offer!
Once you accept the offer, we will handle all the paperwork and get started on the rest of the sale process.

I'd like more information on the cash offer to sell my Harley online to RumbleOn.

Tell me more reasons why I should sell my Harley to RumbleOn:
RumbleOn is a simple and cost-effective way to sell Harley online, fast, and for free. RumbleOn does not charge any no fees. There are no advertising dues or shipping expenses. That's right, we organize the shipping and come to pick up the motorcycle for free!
We handle it all, including the paperwork! All you need to do is sit back and get paid when you sell a Harley to RumbleOn.
When you sell a Harley online to RumbleOn, you are paid quickly. We even send you the money before we come to pick up the bike! After we receive the required paperwork from you, we will send your full payment via FedEx or electronically deposit it into your account. When you sell a Harley online to RumbleOn, there's not much waiting around. Your payment processes quickly and can sometimes be sent to you as soon as the same day*.
RumbleOn will also pay off your motorcycle if you still owe on it. When you agree to sell a Harley online to RumbleOn, we will pay off what you owe, and you will receive what's left over as payment. That way, your credit will remain in good standing, and you still earn some cash when you sell a motorcycle.


How is RumbleOn better than listing sites to sell my Harley?
If you sell a Harley on a listing site, you are unfortunately putting yourself at risk. Scammers and thieves constantly prowl free listing sites and you may think you are going to sell a Harley to a nice buyer, but what if they just want to take it?
After waiting around and compromising, you could get a few interested buyers, but there's no way to predict whether or not this person is legitimate. What if they try to pay with a bad check or a counterfeit money order? What if they are of the dangerous sort and things get heated? These are risks that most of us aren't comfortable taking, not just for the sake of selling a Harley.
You don't have to worry about any of those risks with RumbleOn. Excellent customer service and full transparency are at the core of our mission; you are always in good hands when you work with RumbleOn to sell a motorcycle. RumbleOn is a fully accredited business, a publicly traded company on the NASDAQ (RMBL), and a part of the BBB.

I want to read more about RumbleOn.

With RumbleOn, you have the best resource to help you sell a Harley online fast, and for quick payment. It all starts with your free, no obligation cash offer for your Harley, so let's get started!


*Payments are sent the same day as we receive the proper paperwork from you.
Real cash offers in 15 minutes or less!