RumbleOn is the best way to sell your motorcycle in Idaho!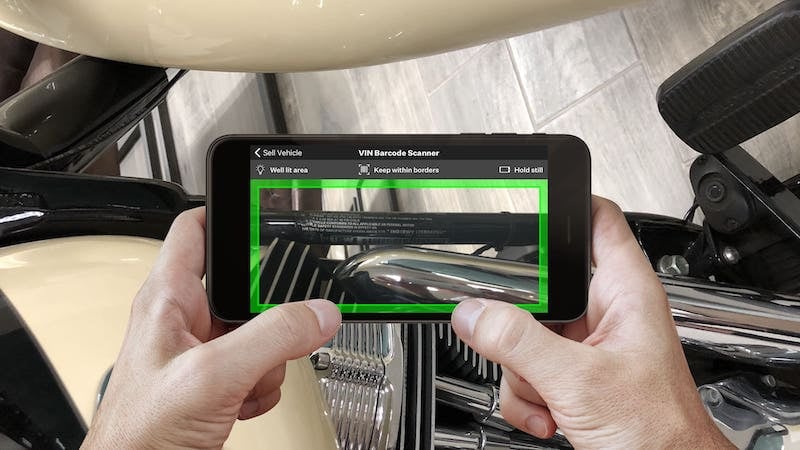 When you need to sell a motorcycle, no matter what the reason is, it can turn into an arduous process that isn't very fun. It can cost quite a bit of money if you need to cover the advertising fees, listing costs, and expensive shipping costs. You also need to set aside a lot of time to organize meetups with potential buyers, and who has time for that?
Luckily, there is now an easier way to sell your motorcycle or get cash for your Harley, your Yamaha, your Kawasaki, or sell a motorcycle of any kind in Idaho, and it's RumbleOn!
Why is RumbleOn the best place to sell my motorcycle?
Whether you want to sell a Harley, sell an Indian Motorcycle, or any other type of bike, RumbleOn will buy your motorcycle quickly and easily! As a 100% online company, RumbleOn offers convenience and time-saving ability to sell a motorcycle in Idaho. There are no fees, no dues, and no cost to you, just super fast payment and an easy sale. You don't even have to handle the paperwork. We really handle it all!
How do I sell my motorcycle to RumbleOn?
First, just get a free cash offer for your motorcycle by uploading photos and information about your motorcycle on our website or free motorcycle selling app.
We will send you a guaranteed cash offer to buy it. Check your email!
If you decide to accept our offer, just let us know by clicking accept in the cash offer email. The amount of your cash offer will be paid to you in full (less any lien payoff).
What are the benefits when I sell my motorcycle to RumbleOn?
There are many, but perhaps the most obvious benefit benefit of working with RumbleOn to sell a motorcycle online is that it is safe and secure. Perhaps one of the worst parts of when you sell a motorcycle on Craigslist is that you don't exactly know who you will be meeting up with. A scammer? A thief? Will they try to pay with a bad check? Will you get a counterfeit money order? With RumbleOn, you are able to avoid all that risk. RumbleOn is a fully accredited, publicly traded business, and is also a member of the BBB. We value customer service and full transparency at the core of our mission. You will always be in good hands with RumbleOn.
Another benefit is how RumbleOn doesn't pick up your motorcycle until you are paid. Once we receive your paperwork, we will process your payment. Payments process quickly, and you can get paid as quickly as the same day* in some cases. You have the option for us to either send you your payment via electronic deposit directly to your account or via FedEx. Once you are paid, we will come and pick up your motorcycle at no cost to you.
That's all it takes! If you want to sell a Harley, sell a Suzuki, sell an Indian, or sell a motorcycle of any brand, look to RumbleOn!The process is fast and simple, and you get the cash you need without any hassle! If that sounds like what you need, then let's get started with a free cash offer for your motorcycle now!
*Payments are sent the same day we receive the proper paperwork from you.
Real cash offers in 15 minutes or less!