How can I sell my motorcycle in Louisiana the easy way?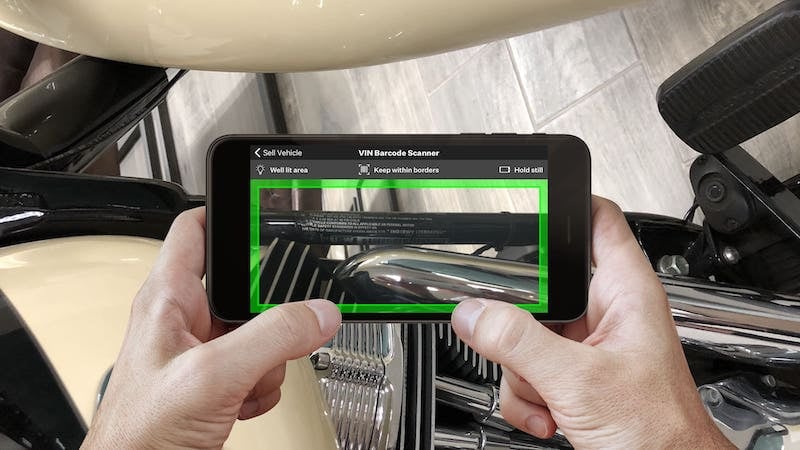 RumbleOn is a fast and easy way to sell your motorcycle with no hassle!
RumbleOn is the safest and most secure way to sell motorcycle fast in Louisiana. It doesn't come with any of the risks that other public listing sites do, that's for sure. The biggest downfall of public listing sites is that there is no way to pre-screen potential buyers. With RumbleOn, you don't have to worry. We are a fully accredited, publicly traded business (RMBL) on Wall Street, and part of the Better Business Bureau. Customer service and security are extremely important to us, and we remain fully transparent throughout the whole process so you can rest easy.
As a 100% online company, RumbleOn takes out the hassle of selling a motorcycle. You receive fast payment, sometimes as fast as the same day*, and it's a fully transparent and secure process. There are no fees, no payments to make, and we handle all the paperwork. Shipping is always free, and even if you still owe on your motorcycle, RumbleOn will pay it off for you guaranteed!
When most people sell a motorcycle themselves, they go the online route. Listing a motorcycle for sale on on public listing sites have long been hailed as the go-to methods, but even these don't come without hassles and hurdles. There are the usual listing fees and advertising costs that you have to cover, while arranging and paying for shipping is a huge deal for most sellers. If you are trying to sell a motorcycle online, it's likely you need the cash and can't front these costs. That's not how RumbleOn rolls. We're the easiest, fastest, and most cost-effective way to sell a motorcycle in Louisiana.
How do I sell my motorcycle to RumbleOn?
Perhaps the biggest benefit of working with RumbleOn is that your motorcycle stays in your garage until you are paid. We're serious. As soon as we receive your paperwork, we will send your payment either electronically straight into your account or via FedEx. The payment gets processed quickly and you get paid fast, sometimes as soon as the same day*. As soon as you are paid, RumbleOn will come pick up your motorcycle at no cost to you.
The process is easy since we handle all the hassle.
It all starts with a free cash offer to sell your motorcycle. To get yours, just upload your bike's information and photos to our website or free motorcycle selling apps for iOS and Android.

After that, within 15 minutes or less, we will send you an email that contains your guaranteed cash offer. This offer is guaranteed, meaning if you choose to accept it, you will be paid this amount in full.

If you accept our offer, then just let us know! After that, your RumbleOn Representative will continue with the sales process.
That's it! After you send the paperwork, we will send your payment and organize the shipping. All you have to do is sit back and get paid.
Can I only sell a Harley? Or can I sell a motorcycle from a different brand?
The great thing about RumbleOn is that whether you need to sell a motorcycle that's a Yamaha, a Ducati, or sell a Harley, we are a ready buyer! RumbleOn pays cash for all makes and models of motorcycles and powersport vehicles, so it really is the easiest way to sell your motorcycle online! Ready to get started? Yeah you are. Let's do this!
*Payments are sent the same day as we receive the proper paperwork from you.
Real cash offers in 15 minutes or less!