I need to sell a motorcycle in Nevada, what's the best place?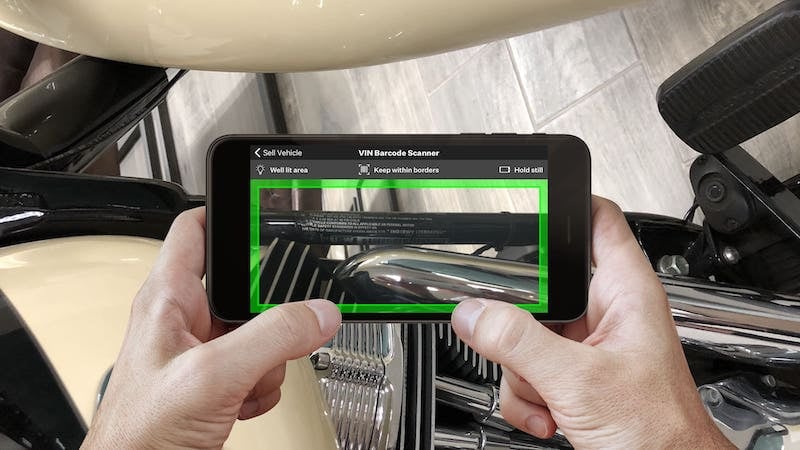 RumbleOn is the easiest way to sell your motorcycle fast online.
RumbleOn is a new, 100% online company that specializes in buying bikes when you need to sell a motorcycle fast. RumbleOn is safe, secure, and guarantees fast payment. Best of all, it's all completely free!
Sometimes there are moments in your life where you need to sell your motorcycle. While it sucks, there are many reasons why this might become an option. Maybe you are short on the bills, and you need the money; maybe you are planning on upgrading your ride. Whatever the reason, you likely just want to get it over with fast. Instead of going the traditional route and listing it on a public listing site. Is there is an easier, faster, and more secure way to sell my motorcycle online?
Can I only sell a Harley to RumbleOn, or can I sell a motorcycle of any kind?
RumbleOn is able to buy any type of motorcycle or powersports vehicle! So, whether you want to sell a Harley, a Ducati, or a Yamaha, RumbleOn provides a way to sell a motorcycle of any make or model the easy way online!
Work with RumbleOn to sell a Harley, Indian, or any motorcycle!
Whenever you sell a motorcycle in Nevada, you're likely going to put it for sale on a public listing site. But, by doing that, you are unfortunately putting yourself at risk for scammers and thieves. There's no way to predict whether or not this buyer who wants to meet up is legitimate. What if they try to pay with a bad check or a counterfeit money order? You don't have to worry about that with RumbleOn. RumbleOn is a fully accredited business, a publicly traded (RMBL) Nasdaq company, and a part of the BBB. Excellent customer service and full transparency are at the core of our mission; you are always in good hands when you work with RumbleOn.
RumbleOn is a simple and cost-effective way to sell motorcycle fast in Nevada, and it's all online! There are no fees, no listing costs, no advertising dues, or other expenses. You don't have to worry about a thing. We handle it all, including the paperwork! All you need to do is sit back and get paid when you sell a Harley. Speaking of Harley, we don't just exclusively deal with cash for your Harley, you can sell a Harley, sell an Indian, sell a Kawasaki, or sell a Yamaha. RumbleOn accepts all makes and models of powersports.
Also, your motorcycle stays in your garage until you receive your payment. RumbleOn will only come pick up the bike once you are paid, and the pick-up of your motorcycle is always free. That means RumbleOn will organize the pickup of your motorcycle at absolutely no cost to you.
Speaking of getting paid, when you sell a motorcycle online to RumbleOn, you are paid quickly. If you accept our offer, after we receive your paperwork, we will send your payment via FedEx or electronically deposit it into your account. When you sell a Harley or sell a motorcycle online fast, your payment processes quickly and can sometimes be sent to you as soon as the same day*.
How do I sell my motorcycle online to RumbleOn?
You can sell a motorcycle online to RumbleOn in essentially three steps.
Submit your motorcycle for a free cash offer. This is done by entering your motorcycle's information online on our website or smartphone app.

RumbleOn will send back a guaranteed cash offer to buy it. This cash offer is guaranteed, that means if you choose to accept it, you will be paid this amount in full (less any lien payoff).

If you decide you'd like to accept our offer, just let us know by clicking the accept button in the email we send you! RumbleOn will handle all the paperwork and get started on the rest of the sale process.
That's it! That's all it takes to sell your motorcycle in Nevada, and it practically is done in no time at all. RumbleOn takes all the hassle out of the process, and you get fast payment. If this sounds like the way you want to sell a motorcycle online, then let's get started!
*Payments are sent the same day we receive the proper paperwork from you.
Real cash offers in 15 minutes or less!