Sell a car in Arizona with RumbleOn.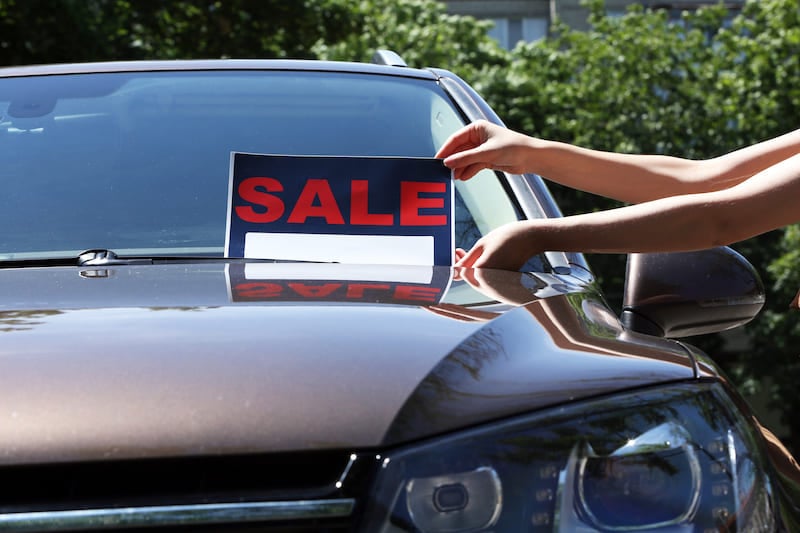 Selling a car in Arizona can be difficult. It always seems that when you're trying to sell a car for cash, it can become a drawn-out process. Consider looking into RumbleOn for help! Our cash offers are sent in 15 minutes or less. Selling a car in Arizona shouldn't be full of stress, it should be easy. And Rumble On makes it that way!
I need to sell my car. Help?
We make it easy to sell a car in Arizona! RumbleOn provides selling experience that is fast and easy. Enjoy zero listing fees, advertising costs, or even pick up expenses. That's right, it's all free to you! We handle all the hard work so you don't have to.
All you need to do is upload pictures of your car, give us basic information about your vehicle and you'll receive a cash offer fast.
What are some benefits when I sell a car to RumbleOn?
There are many benefits when you choose to sell your car to RumbleOn. To start, RumbleOn is a 100%-online company, fully accredited, publicly traded (RMBL) on the Nasdaq and part of the BBB. Nobody does customer service better than RumbleOn, plain and simple. We take care of our customers throughout the entire process so you can sit back, relax, and enjoy the fastest selling process. Nothing is more important to us than a safe and simple experience for our customers.
When you sell a car to RumbleOn, you'll receive a cash offer in 15 minutes or less and enjoy fast payment via FedEx or direct deposit into your account. Your car will stay parked until we pick it up at an agreed-upon time after you get paid.
Ready to sell a car online? Let's RumbleOn.
When it comes to selling your car fast, RumbleOn is the smart choice. Efficiency is key and we have you covered there, too. With fast cash payment, free shipping services and a fully accredited and BBB backing, it's never been easier to sell your car for cash online. We offer a safe and secure selling process that makes it easy to sell your car.
Are you ready for a cash offer? Do what everyone else in Arizona is doing and choose RumbleOn!
Real cash offers in 15 minutes or less!