Is there a fast way to sell my car in Maine?
Absolutely. RumbleOn will handle the hard work and give you a cash offer when you do business with us. It's no small task when you need to sell a car fast for cash. There is a lot of time that goes into the process, and even some cost as well. Advertising and listing fees are a pain, and shipping can be expensive. That's where RumbleOn comes in.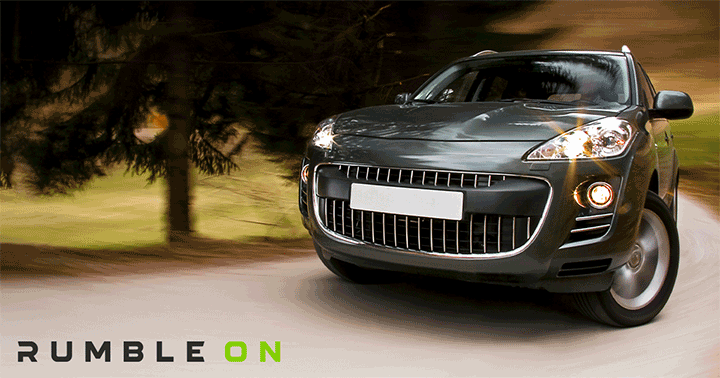 How does RumbleOn help me sell my car?
RumbleOn is a 100% online company that specializes in helping you sell your car. We take the hassle and headache out of trying to sell a car online, all at no cost to you! There are no listing or advertising fees, and we will haul away your vehicle free of charge. RumbleOn takes care of everything, even the paperwork! How's that for customer service?
I want to sell my car for cash to RumbleOn, but is it safe?
We are a safe and secure alternative to selling a car on public listing sites. You never know if the buyer you are meeting is going to give a serious offer, or if they are going to try to pass off a bad check or a phony money order. RumbleOn bypasses all of that. We are a fully accredited, publicly traded business (RMBL) on the Nasdaq and a member of the BBB. RumbleOn values excellent customer service and aims to be fully transparent with our customers. The process to sell a car fast through a safe and secure platform is our number one priority.
How do I sell my car to RumbleOn?
Below are the selling steps in RumbleOn's process:
First, upload photos of your car and its information to our website, or to one of our free car selling apps for iOS and Android, and get a free cash offer.
In 15 minutes or less, a RumbleOn Specialist will send you a guaranteed free cash offer for your vehicle based on its live market value. This amount will be paid to you in full (less any lien payoff).
If you decide to accept your cash offer, let RumbleOn know, and we will guide you through the rest of the process to sell your car fast.
If I sell a car to RumbleOn, when do I get paid?
It's very easy to sell to RumbleOn. As soon as we receive your paperwork, your payment will be sent to you via either FedEx or by direct deposit into the bank account you specify. Also, your car stays in your garage until you receive payment. Only once you have been paid will RumbleOn come and pick up your car for free. Even if you still owe on your car, RumbleOn will pay off the balance and pay you the difference. With RumbleOn, you are guaranteed a free cash offer for your car if it has a VIN, and payment is fast, sometimes as soon as the same day*.
A common question is "Can I just sell any car to RumbleOn?" You can. RumbleOn will buy any make and model of powersport vehicle. So, if you need to sell a Jeep, sell a Honda, or sell a Ford, we'll give you a cash offer, plain and simple.

*Payments are sent the same day we receive the required paperwork from you.
That's it! That's really all it takes to do business with RumbleOn. We aren't about tricking you with hidden fees or wasting your time. You just sit back and get paid. Are you ready to get started on your cash offer? Input your VIN below to get started!
Real cash offers in 15 minutes or less!