Will RumbleOn help me sell a car in Massachusetts?
Hey, Massachusetts: RumbleOn specializes in helping you sell your car 100% online, all at no cost to you! We take the hassle and headache out of trying to sell a car by eliminating fees associated with listing and/or advertising. You'll even save money on shipping expenses because there AREN'T any. RumbleOn takes care of everything including paperwork, and will even pick up the car for free!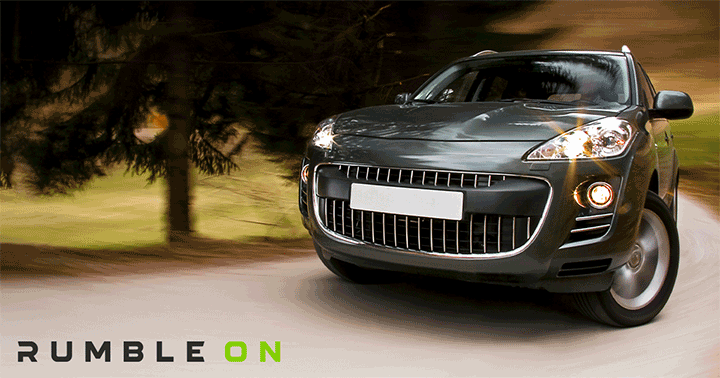 Is it easy to sell my car in Massachusetts using RumbleOn?
Not only is it easy, it's fast, too. In fact, you'll barely have to lift a finger because RumbleOn handles all the hard work and will give you cash fast for your car. Not only do we eliminate the massive amount of time that goes into trying to sell a car, we get rid of the expense, too! Advertising and listing fees are a thing of the past when you choose to sell a car online with RumbleOn. We'll even buy any make or model of car and take care of all the paperwork! Trying to sell a Jeep, a Honda, or a Chevy? We have you covered.
Is it safe to sell my car online to RumbleOn?
There's nothing to worry about. RumbleOn guarantees a secure method to sell a car fast. RumbleOn is 100% safe and secure, unlike public listing sites which can't pre-screen potential buyers. We are a fully accredited, publicly traded (RMBL) business on the Nasdaq and a member of the BBB. RumbleOn values excellent customer service and aims to be fully transparent with everyone we do business with.
Ok, how do I sell my car to RumbleOn?
There are three easy steps in the process:
To sell a car for cash to RumbleOn, first, upload photos and information about your car to our website. You can also use one of our free car-selling apps for iOS and Android, and get your free cash offer that way.
In just 15 minutes (maybe less), a RumbleOn Specialist will send you a guaranteed free cash offer based on its live-market value.
If you decide to accept your cash offer, let RumbleOn know. We will guide you through the rest of the process, including processing any paperwork you send us. You will be paid the cash offer amount in full (less any lien payoff).
That's it. We don't have any tricks or hidden fees up our sleeves, just a fully transparent process aimed at helping you sell a car for cash.
If I use RumbleOn to sell my car for cash, how do I get paid?
Payment is always an important factor and your payment will be sent to you via FedEx or by direct deposit as soon as we receive your paperwork and process it. Not to mention, the car stays in your garage until then. Only once you've been paid will we come pick up your car for free. Even if you still owe a balance on your car, RumbleOn will use your cash offer to pay it off and pay you the difference. As long as it has a VIN, payment on our end is fast, sometimes as soon as the same day*.
*Payments are usually processed the same day we receive your required paperwork.
Ready to get your offer? Just enter your VIN below!
Real cash offers in 15 minutes or less!