Is it easy to sell a car in Nebraska?
Selling a car can be a long, arduous process, but not with RumbleOn. We handle all the nitty gritty and give you a free cash offer when you sell a car to us. You'll never have to worry about hidden fees or gimmicks when you choose to do business online with us. We'll even pick up the car for free!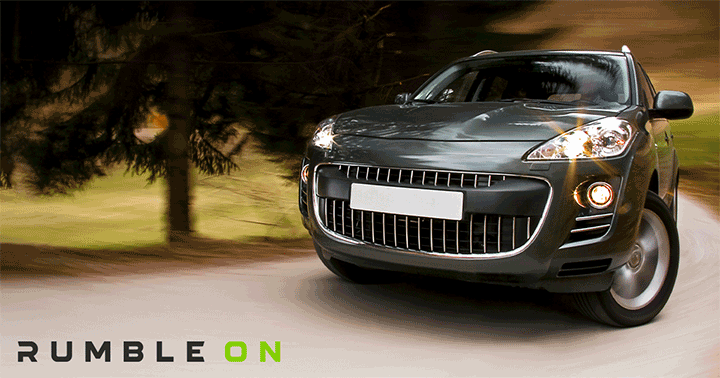 I want to sell my car fast, no funny business.
We're not laughing. RumbleOn is fully transparent with customers who want to sell a car for cash fast. We won't try to fool you with any hidden fees or unnecessary hassle. Here are the steps to sell your car fast in Nebraska:
We need some information from you before we can give you a free cash offer. Upload photos of your car and its VIN to our website, or use one of our free car-selling apps for iOS and Android.
A Rumble On Specialist will send you a guaranteed free cash offer in 15 minutes or less based on the credentials we receive. In the end, we base our cash offers on the vehicle's live-market value.
Once you accept your offer, RumbleOn will guide you through the remaining steps. We'll even handle all the paperwork so you can get paid fast.*
* You'll receive your cash offer amount in full (less any lien payoff) once we've received all the required forms, this can be as soon as the same day in some cases.
Can I sell my car in Nebraska online?
Using RumbleOn, you can for sure sell a car fast online. We eliminate listing and advertising fees, taking out the hassle of trying to sell your car online. Your car stays in your garage until you receive payment for it. We'll even pick up your car free of charge. We want to make it an easygoing process.
If I use RumbleOn to sell my car for cash, when can I expect to get paid?
RumbleOn sends payment via FedEx or direct deposit on the same day we receive, and successfully process, the required paperwork. Still owe a balance on your car? We'll pay it off and send you the difference. As long as it has a VIN, getting cash fast for your car will be as easy as 1-2-3 with RumbleOn!
I'm worried it isn't safe to sell my car to RumbleOn.
RumbleOn guarantees a 100% safe and secure method to sell a car for cash. We aim to be fully transparent with our customers who want to sell a car online. Our business is fully accredited and publicly traded on the Nasdaq; we're even featured on the Better Business Bureau (BBB) website. RumbleOn values our customers. Experience the difference today!
Ready to sell a car the easy way? Input your VIN in the box below and get your free, no-obligation cash offer!
Real cash offers in 15 minutes or less!