What is the best way to sell my car in Virginia for fast cash?
The best and easiest way to sell a car in Virginia is through RumbleOn, a 100% online marketplace where consumers can buy, sell, trade, and finance used vehicles. RumbleOn eliminates the hassle of going to the dealership because we bring it straight to you! And you can forget about the aggravation of advertising and listing fees that you'll find on public listing sites.
Sell a car from the comfort of your couch in minutes, it's that easy!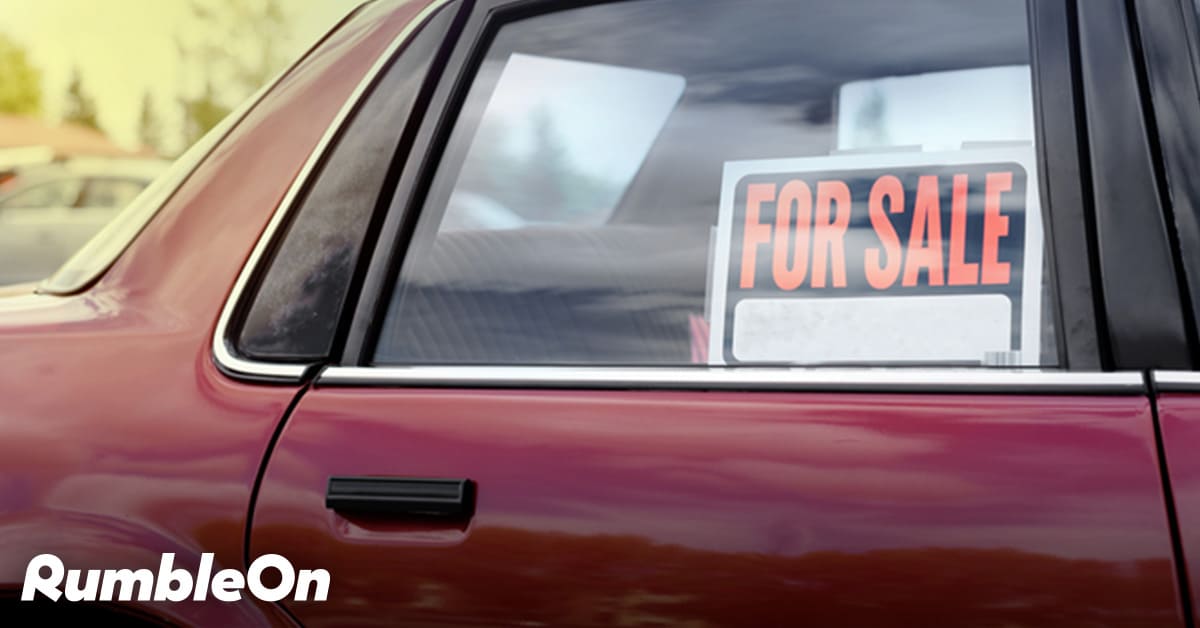 How will RumbleOn help me sell my car fast in Virginia?
Selling your old vehicle to RumbleOn takes practically no time, and we're here to help every step of the way. When you choose to do business with us, you're choosing the fastest route to sell a car. Our site isn't overwhelmed with hagglers or low-ballers who waste your time with ridiculous offers. Instead, our RumbleOn Specialists use the info retrieved from your vehicle's VIN as well as live-market technology to determine your cash offer amount, and you have 5 days to accept it! It's that simple to sell a car for cash.
To get started,
Upload at least six great pictures of your old ride (the more, the merrier!). If there are any other details about your vehicle that you can provide, those would be helpful, too.
Grab a cold one and sit back while our RumbleOn Specialists work hard to retrieve the best cash offer for your vehicle. It should only take about 15 minutes, but be sure to check your spam folder if it doesn't appear in your inbox!
Accept your RumbleOn Cash Offer and get paid fast. Unless there's any lien payoff, you'll get paid your cash offer amount in full by either FedEx or to the bank account of your choosing.
Are there any benefits if I sell my car for cash to RumbleOn?
You know what makes RumbleOn different from other listing sites? We are 100% safe, fully accredited, even publicly traded (RMBL) on the NASDAQ. What does all of this mean when you try to sell a car fast? You can sell with complete confidence to RumbleOn.
Oh, and did we mention we offer free pick-up of your old vehicle? Yes, we've thought of it all!
Ready to sell a car the easy way?
If you're saying, "I'm ready to sell my car for cash" right now, then you've come to the right place. RumbleOn is fast, easy, and so efficient we'll have you wondering why you didn't get started with us sooner! When you sell a car to us, you'll be able to rest easy knowing you're in capable hands. Plus, you'll never have to leave your couch! Sell a car for cash to RumbleOn today and enjoy FREE pick-up of your old vehicle!
Real cash offers in 15 minutes or less!