What is the easiest way to sell my car in West Virginia?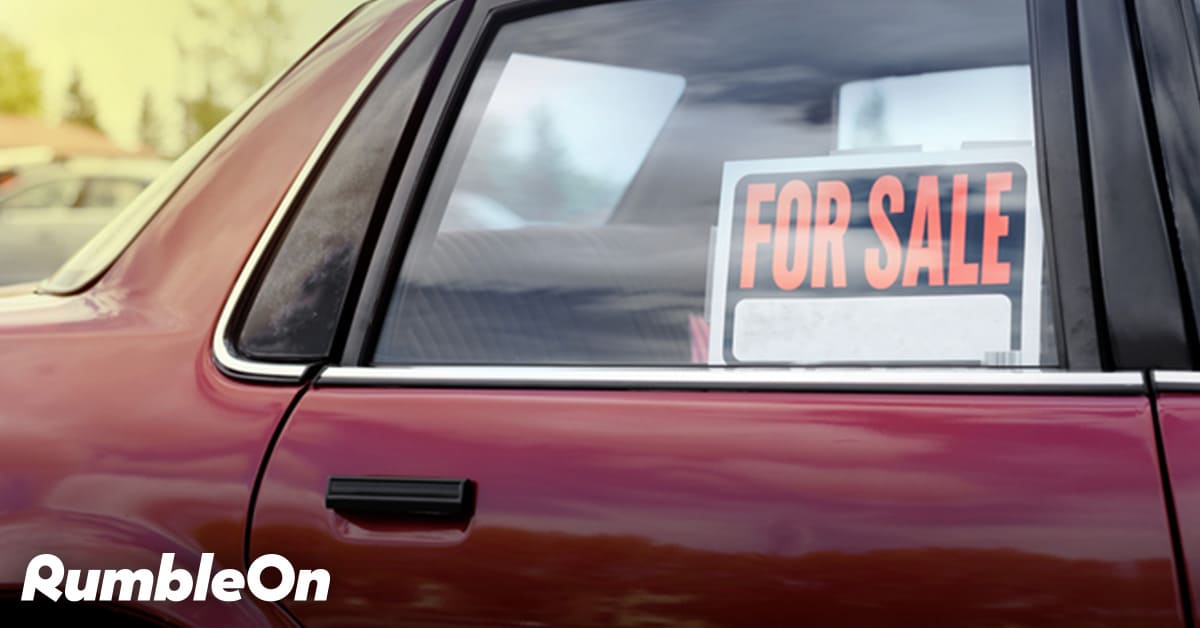 Let's be honest—figuring out how to sell a car fast can be a difficult and daunting task, especially if you're trying to sell it online for the first time. Self-interested buyers overpower public listing sites in the hopes of getting the best deal, and sometimes that means you get scammed in the process.

That's where RumbleOn comes in. We not only safeguard you against hagglers and low-ballers, we also make the process 100% fast and easy. At RumbleOn, you'll never have to worry about advertising or listing fees, or reading between the lines. We'll even pick up your old car for FREE when you sell a car to us! Good so far?
Will RumbleOn help me sell my car in West Virginia fast?
Without a doubt. The steps are so easy, too! Just follow these simple steps to sell a car for cash:
Take some photos of your vehicle (six will do!) and then park yourself on the couch. Send us the photos as well as the vehicle's VIN by uploading them to our website or by using our FREE mobile app.
Within 15 minutes, a RumbleOn Specialist will send a guaranteed FREE cash offer to your inbox (don't forget to check your spam folder, too!).
Accept the cash offer we send you within 5 days, send us the necessary paperwork, and you'll be paid in full (less any lien payoff)! We'll even handle the paperwork.
The RumbleOn Cash Offer amount we send you is based on its live-market value; it will expire 5 days later, so don't let it sit!
How long after I sell my car to RumbleOn do I get paid?
RumbleOn will send payment to you via FedEx or to your personal bank account as soon as we have received all the paperwork we need and it's been successfully processed. You will be paid in full (less any lien payoff). Easy-peasy.
Is it safe to sell a car for cash using RumbleOn?
RumbleOn is the smart choice when you want to sell your car quickly. Efficiency is key and we have you covered there, too. With fast cash payment, free shipping services and a fully accredited, publicly traded, and BBB membership, it's never been easier to sell your car for cash. We offer a safe and secure selling process that makes it easy to sell your car.
Are there any benefits if I sell my car for cash online to Rumble?
Among the many benefits we offer, RumbleOn also treats our customers to FREE pick-up of their old vehicle! And your car stays in your garage until you get paid, which gives you plenty of time to say your goodbyes. Plus, it's so easy to sell a car online to us that you could do it all in your PJs!
Get started on your free, no-obligation cash offer now by entering your VIN below!
Real cash offers in 15 minutes or less!