Where can I sell my Kawasaki motorcycle?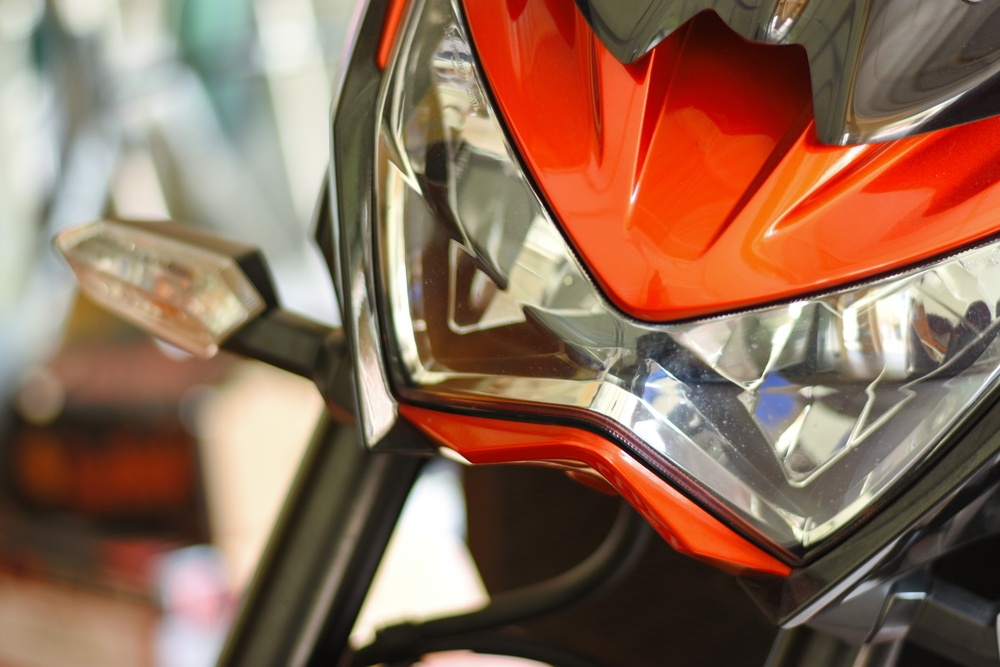 There are lots of free sites out there where you can list and sell a Kawasaki, but not all of them are safe and efficient. That's where RumbleOn comes in: RumbleOn aims to be the best resource to sell a motorcycle online, safely, and for fast payment!
Of course, we are talking about RumbleOn: known as the new way to sell a motorcycle online without the hassle. RumbleOn was designed to bypass all the hurdles, haggling, and waiting around that comes with traditional listing sites, and is quickly becoming the go-to resource for people who need to sell a motorcycle, or, in your case, sell a Kawasaki motorcycle fast and for quick payment.
What is RumbleOn and how does it work?
RumbleOn is a company that is 100% onlineand specializes in buying motorcycles, powersport and recreational vehicles from consumers in a fast and efficient manner. Instead of putting yourself through the process of selling your Kawasaki through a public listing site, give RumbleOn a try.
The first step to sell a motorcycle online to RumbleOn is to submit your vehicle for a free, no-obligation cash offer. To do this, simply upload your motorcycle's information, photos, and details on RumbleOn.com or using our free motorcycle selling app for iOS and Android.
After you submit your information to sell a motorcycle online, RumbleOn will send you a cash offer to buy it. This usually happens very fast, and, in fact, during business hours it can be sent to you within 15 minutes. After you receive your free cash offer in your email, it's up to you whether you would like to sell your motorcycle to RumbleOn!
Ok, so how do I sell my motorcycle to RumbleOn?
RumbleOn's cash offer for your motorcycle is without obligation. It's only up to you whether you decide to sell your Kawasaki for the offer extended to you. If you have decided to accept our cash offer, simply let us know by clicking the acceptance button in the email you received.
After that, RumbleOn will begin the rest of the process to sell your motorcycle. We will handle all the paperwork, logistics, and other transaction hurdles, all you have to do is sit back and wait for your payment. Your payment is sent to you fast. In fact, as soon as we receive the required paperwork from you, your payment will be sent to you either via FedEx or direct deposit into your account. Some people have even received their money as fast as the same day*. Only after you get your payment, RumbleOn will come to pick up the motorcycle for free!
Also, if you owe on your Kawasaki Motorcycle that you'd like to sell, RumbleOn will pay off your motorcycle. After your lien is paid off with your lender, you will receive what's left over! With RumbleOn, there is finally a solution to sell a motorcycle, earn some cash, and still keep your credit in good standing!
Can I sell a motorcycle to RumbleOn that isn't a Kawasaki?
Yes! While you need to sell a Kawasaki online, RumbleOn works for all people who need to sell a motorcycle. RumbleOn accepts all models and makes of motorcycle, but we don't just stop there. You can sell ATVs, a recreational vehicle, or any kind of powersport vehicle to RumbleOn. We aim to be the best place to sell a Kawasaki Motorcycle online fast and with no hassle. If you need to sell a Harley motorcycle, an Indian, a Suzuki, or a Yamaha, RumbleOn is here to help!
How is RumbleOn different from other places that will sell my motorcycle online?
The main reason RumbleOn was created was to be the perfect, safe, and secure way to sell a motorcycle online. Think of it this way, lots of public listing sites are rampant with scammers looking to steal your bike or worse. After all the haggling, compromise, and waiting around when you find a potential buyer, you still have to wonder: is this person legitimate? Will they try to pass off a bad check or counterfeit money order? What if this is a dangerous person you are about to meet up with and the deal makes a turn for the worse? With RumbleOn, you don't have to worry about any of that when you sell a motorcycle online. RumbleOn is a publicly traded company on the NASDAQ (RMBL), a fully accredited business, and a part of the BBB. You can see right away what we're all about!
RumbleOn's mission is to deliver excellent customer service and remain fully transparent throughout the whole process. You are always in excellent hands when you work with RumbleOn to sell a motorcycle.
I want to read more about RumbleOn
RumbleOn is set to be the best resource to sell a motorcycle online for fast payment. It all starts with your free, no obligation cash offer for your motorcycle, so let's get started!
*Payments are sent the same day as we receive the proper paperwork from you.
Real cash offers in 15 minutes or less!