Introducing the best way to sell your motorcycle in Michigan.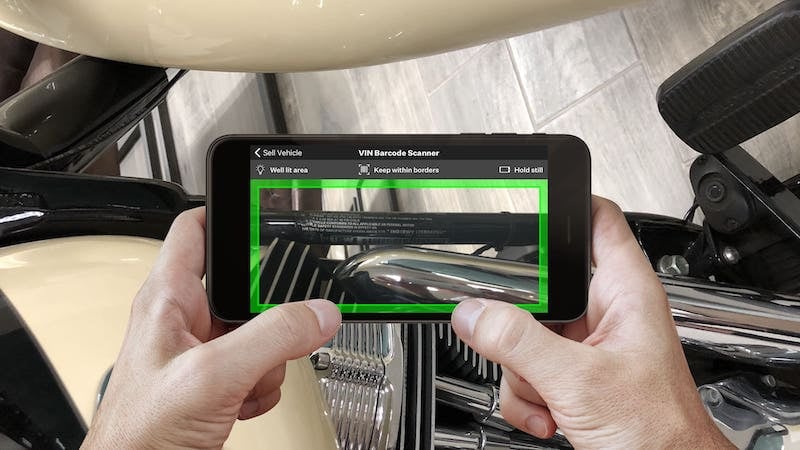 While there are lots of ways you can sell a motorcycle in Michigan these days, online seems to be the most popular way. However, even though these methods have their conveniences, they aren't without hassles. Sometimes you are required to front the cost of advertising and listing fees, which can add up quickly. Plus, you aren't always guaranteed that your motorcycle will sell. What if there was a way you could sell your motorcycle in Michigan online for guaranteed, fast payment?
You can. RumbleOn is a 100% online company that specializes in helping people like you sell a motorcycle online fast. The best part? It won't cost you anything and it is completely without hassles.
Tell me more about how I can sell my motorcycle with RumbleOn.
RumbleOn is a completely new way to sell a motorcycle online. We offer the convenience and speed that other listing sites aren't able to provide. You get guaranteed payment, you get paid fast, and we handle all the paperwork and hassles.
Probably the best part of RumbleOn is how the motorcycle stays in your possession until you receive your payment. Once you accept our cash offer to buy it and we receive your paperwork, RumbleOn will send your payment by FedEx or through direct deposit in your account. Payments process quickly, and sometimes you can get paid as fast as the same day*. Once you get your payment, RumbleOn will then come pick up the motorcycle for free! All you need to do is sit back and get paid while we do all the hard work.
Listing sites such as Craigslist are often risky business. You don't know what offers are legit, or if you are dealing with a scammer, or worse. What if they try to pay with a bad check or a forged money order? Scammers and thieves are rampant on sites like Craigslist, so what do you do if you need to sell a motorcycle? RumbleOn is the answer! As a fully accredited member of the BBB and a publicly traded company, RumbleOn is a safe and secure way to sell a motorcycle in Michigan. We remain fully transparent through the whole process and have representatives ready to address any questions, concerns, comments you may have. We strive for exceptional customer service and place that at the center of our company mission. We promise you are in good hands with RumbleOn.
RumbleOn doesn't charge anything for listing fees, dues, or any other costs. You don't pay a thing, and you don't have to waste any time, either. When you sell a motorcycle yourself, often you are left to sift through the landslide of calls, emails, and texts from non-serious buyers, low-ballers, and scammers. Organizing and arranging meetups can get awkward, and who has time for that? RumbleOn is the shortcut. The process is all handled online by our qualified sales representatives.
Ok, how do I sell my motorcycle online to RumbleOn?
First, upload your bike's information on our website or our free smartphone app.

You will receive a free, guaranteed cash offer to buy your bike. Guaranteed means that you will be paid this amount in full (less any lien payoff).

If you accept our cash offer, just click the accept button in your cash offer email. Your RumbleOn Representative will then send your payment and begin organizing the pickup of the motorcycle.
That's it! That's all it takes to sell a motorcycle in Michigan the easy way. Your motorcycle stays in your garage until you are paid, you receive your payment quickly, and you don't have to worry about any of the hassles. RumbleOn has got you covered, so let's get your cash offer right now!
*Payments are sent the same day as we receive the proper paperwork from you.
Real cash offers in 15 minutes or less!