Is there a fast way to sell my motorcycle in Arizona?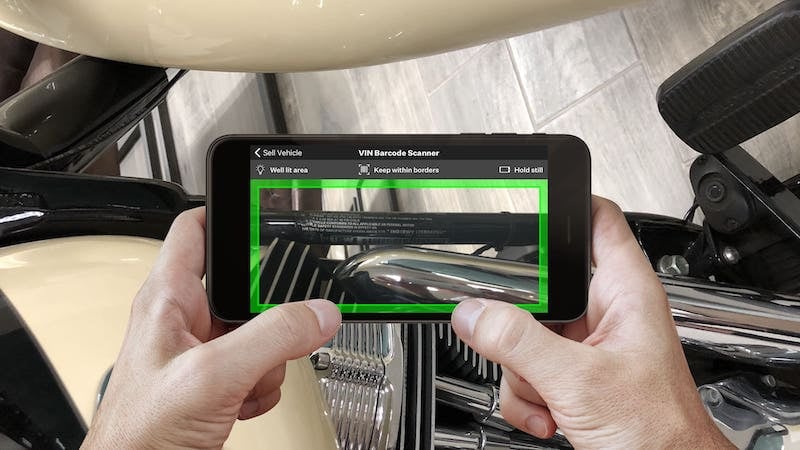 RumbleOn is an easy and fast way to sell your motorcycle!
No matter the reason you may need to sell a motorcycle, we all know it can be a time-consuming and expensive process. Peer-to-peer transactions are just difficult, and you are often forced to spend your own valuable time and resources to close the sale. Even if you sell a motorcycle online on sites like Craigslist, it doesn't come without its own hassles. So, what is the best way to sell my motorcycle in Arizona?
RumbleOn is an online company that makes it easy to sell a motorcycle in Arizona, and for fast payment. There is absolutely no cost to you when you sell your bike to RumbleOn. There are no advertising costs or listing fees you need to worry about. RumbleOn is fast, easy, and handles all the hard work. All you have to do is sit back and get paid!
What are the benefits of using RumbleOn to sell my motorcycle?
RumbleOn's benefits far outweigh those of when you sell a motorcycle on public listing sites. For one, RumbleOn is a safe and secure way to sell a motorcycle online. and you don't have to worry about your security. On public listing sites, you never know if you are being set up for a scam or, even worse, by a thief. There is no way to pre-screen your potential buyers to determine if they are legitimate, and you have to accept at least some risk when meeting with a stranger. RumbleOn is different. RumbleOn is a fully accredited, publicly traded company that is a part of the BBB. Customer security and customer service are at the center of our core values, and we always will remain fully transparent throughout the entire process. You are in good hands when you work with RumbleOn, and you can rest assured that you will be taken care of.
With RumbleOn, we don't pick up your motorcycle until you are paid! As soon as we receive your paperwork, we will process your payment and send it fast via FedEx or direct deposit into your account. Payments are always processed quickly, and sometimes you can get paid as soon as the same day*! Only once you receive your payment will we come and pick up your motorcycle at absolutely no cost to you. There are no fees, no dues, and no costs involved. All you need to do is sit back and get paid!
If you're asking, "can I only sell my Harley with RumbleOn? What if I need to sell a Kawasaki?" RumbleOn still has you covered. RumbleOn will pay cash for all kinds of motorcycles and powersports vehicles. So, whether you need to sell an Indian motorcycle, sell a Yamaha, sell a Suzuki, or sell a Harley, RumbleOn is here to help!
What is the process to sell my motorcycle?
Get a free cash offer for your motorcycle by uploading its information and photos to our website or our free motorcycle selling apps for iOS and Android.
We will send you a guaranteed cash offer to the email address you provide. This usually takes about 15 minutes or less in most cases.

If you decide to accept our offer, just let us know! We will take care of the rest, and you will be paid the full amount of your cash offer (less any lien payoff in some cases).
That's really all it takes to sell a motorcycle in Arizona when you work with RumbleOn. There's no hassle, no wasted time, and no expense! What can be any easier than that? Let's get started!
*Payments are sent the same day as we receive the proper paperwork from you.
Real cash offers in 15 minutes or less!