What is the best way to sell a Harley or other type of motorcycle in Iowa?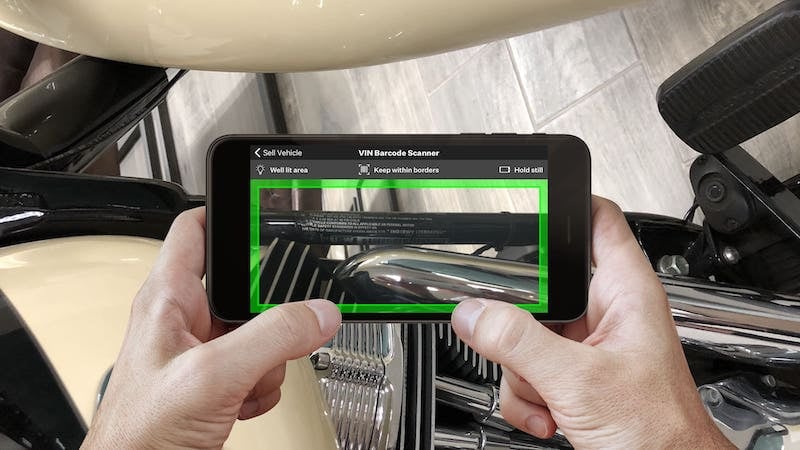 Whether you need to sell your motorcycle in Iowa because you need the cash, or you are upgrading to a newer ride, the process can be a hassle. Who has time to sort through the tons of emails, phone calls, and texts you get from non-serious buyers and scammers? Instead of doing it the hard way by yourself, why don't you let RumbleOn handle all the work?
What is RumbleOn and how will it help me sell a motorcycle?
RumbleOn is a company that is 100% online and helps people like you who need to sell a motorcycle fast in Iowa. RumbleOn pays cash for your motorcycle, and won't come pick up your motorcycle until you are paid. On some websites, to sell a motorcycle, there are listing fees and advertising costs. But with RumbleOn, there are no fees to pay, and there are no costs, even shipping is free.
Are there benefits if I sell my motorcycle with RumbleOn?
First of all, RumbleOn provides a lot more security when you sell your motorcycle online. When you sell a motorcycle on Craigslist, you have to put your security at risk. You don't know if the potential buyers you are going to meet up won't give you a serious offer, if they are scammers, or if they're thieves. RumbleOn lets you skip all of those awkward meetups and will give you a real, guaranteed offer straightaway. You'll usually get your offer within 30-minutes or less and can get paid as soon as the same day*.
As soon as RumbleOn receives your paperwork, we will send your payment via FedEx or an electronic deposit to your bank account. You keep your motorcycle until you are paid, only once you receive your payment will RumbleOn come pick up the motorcycle at no cost to you.
RumbleOn is a publicly traded company (RMBL) on the Nasdaq and an accredited member of the BBB. We strive to give excellent customer service and hold that mission as one of our core values. We remain fully transparent throughout the process and have representatives ready to answer your every question. You can be sure you are in good hands with RumbleOn, we guarantee it.
Can I only sell a Harley to RumbleOn? Or can I sell a motorcycle of any type?
One of the best parts about using RumbleOn to sell your motorcycle is that we accept any brand, make, or model of motorcycle! So, whether you need to sell a Harley, Yamaha, Suzuki, or Kawasaki, RumbleOn is a ready buyer!
How do I sell my motorcycle to RumbleOn?
First, get a cash offer for your motorcycle by submitting it for a free cash offer. You can do this by uploading your bike's information and photos on our website or smartphone app.

We will send you a guaranteed cash offer to buy it. This offer will be paid to you in full, less any lien payoff.

If you accept our offer, then just click the accept button in the cash offer email we sent you. We will then send your paperwork so you can get started!
That's all it takes to sell a Harley, or any other type of motorcycle in Iowa! If you are ready to get a move on and sell your motorcycle fast, then get your free cash offer now!
*Payments are sent the same day as we receive the proper paperwork from you.
Real cash offers in 15 minutes or less!