Help me! I need to sell my motorcycle in Kansas!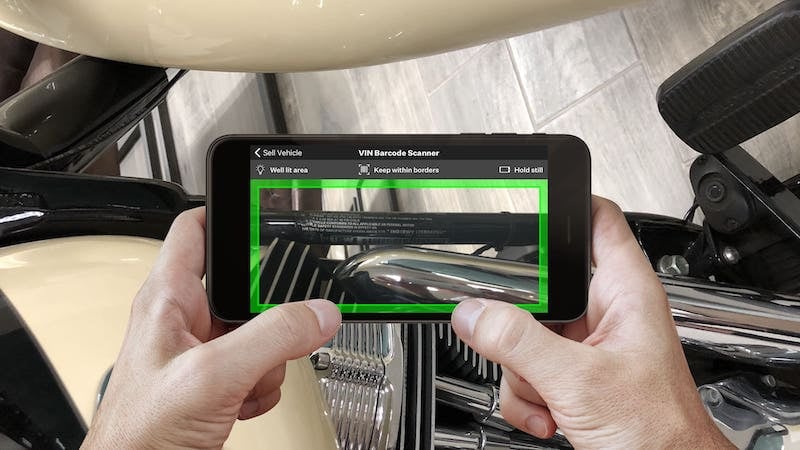 You probably don't necessarily want to sell you motorcycle, but sometimes you have to. If you need the money, for example, or if you are about to upgrade to a newer model ride. If you are looking to sell a motorcycle online, though, be prepared for some hard work that can sometimes get expensive. Some listing sites require that you pay listing fees, advertising costs, and cover the expense of shipping to your buyer. You also have to spend your valuable time sorting through the landslide of emails, texts, and calls from non-serious buyers or potential scammers. What you need is an easy way to sell a motorcycle in Kansas, one without hassle and free of cost.
That's what RumbleOn is here for. It's the fastest and easiest way to sell your motorcycle online. There's no hassle and no cost to you.
Check out these benefits to sell your motorcycle with RumbleOn.
As a 100% online company, RumbleOn is literally made to be convenient. You can sell a motorcycle online and not have to worry about anything: no paperwork, no time-wasting, and no cost.
One of the best parts about RumbleOn is that your motorcycle stays in your garage until you are paid. Once we receive the paperwork we need, we will send your payment via direct deposit into your bank account or send a check through FedEx. Once you get your payment, RumbleOn will come pick up the motorcycle at no cost to you. We also handle all the paperwork and logistics, so you don't have to worry about a thing.
RumbleOn is also a safe and secure way to sell a motorcycle online. On sites like Craigslist, you are putting yourself at risk in a way. You don't know whether the potential buyer you are meeting up with will try to scam you, or worse. What if they try to pass off a bad check or counterfeit money order? You don't have to worry with RumbleOn, though. RumbleOn is a publicly traded company and an accredited part of the BBB. We focus on exceptional customer service as part of our core values, and remain fully transparent throughout the whole process and keep you informed. You are safe and secure with RumbleOn.
Can I only sell my Harley to RumbleOn? Or can I sell a motorcycle of any type?
One of the biggest perks of RumbleOn is that whether you need to sell a Harley, a Yamaha, an Indian, you can sell a motorcycle of any make and model. RumbleOn is a ready buyer no matter what brand you want to sell.
Ok, how do I sell my motorcycle to RumbleOn?
First get a free cash offer to sell your motorcycle by uploading your bike's information and photos on our website or using our free smartphone app.

We will send you an email with a guaranteed cash offer to buy it! This offer is guaranteed to be paid to you in full (less any lien payoff).

If you decide to accept our cash offer, let your RumbleOn Representative know by clicking the accept button in your cash offer email. They will then send your payment and continue with the sales process.
Are you ready to sell a motorcycle in Kansas the easy way? Get started with your free cash offer!
Real cash offers in 15 minutes or less!