What's the best way to sell my motorcycle in Nebraska?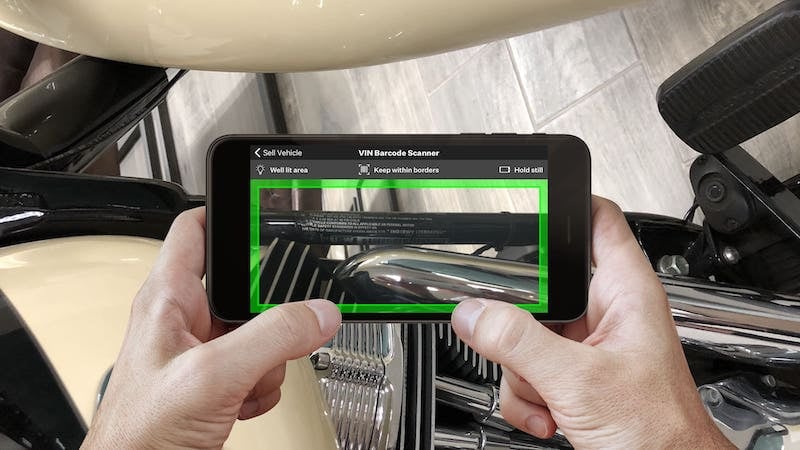 It can be a hassle trying to sell a motorcycle online, especially if you are counting on that money and need to get paid fast as lightning. Organizing your listings and sifting through the landslides of calls, emails, and texts from tire-kickers can take a lot out of you. Sometimes, the process to sell a motorcycle online can get pricey, too. What if you have to front the cost of advertising, listing fees, and shipping expenses? That can add up to a lot of money that you might not have. You can escape all of that mess with RumbleOn.
What you need is a fast, easy, and cost-effective way to sell a motorcycle fast in Nebraska. Luckily, for that, there's RumbleOn: the newest way to sell a motorcycle online for a fast and guaranteed payment.
Are there benefits if I sell my motorcycle to RumbleOn?
Of course! As a 100% online company, RumbleOn is full of convenient benefits to sell a motorcycle fast in Nebraska fast.
RumbleOn is a free service to sell a motorcycle in Nebraska online. There are no fees, no dues, and no cost to you, just fast payment and great service.
As an online company, RumbleOn takes out all the usual hassles and hurdles that go along with having to sell a motorcycle online. As soon as we receive your paperwork, we will send your payment either via FedEx or direct deposit in your bank account. You get paid fast, sometimes as soon as the same day*, and your motorcycle stays in your possession until you receive your payment. RumbleOn handles all the paperwork with the sale and will even pick up the motorcycle at no cost to you! That's right, only once you receive your payment will RumbleOn come pick up the motorcycle for free. Seriously!
RumbleOn is also a safe and secure alternative to other sites, such as Craigslist, to sell a motorcycle in Nebraska. You don't have to risk your personal safety and worry about exposure to scammers or thieves. RumbleOn is a publicly traded company (RMBL) on the Nasdaq and is an accredited part of the BBB. We remain fully transparent throughout the whole process and strive for excellent customer service as one of our core missions. You are in excellent hands with RumbleOn, and you will be taken care of.
Can I just sell a Harley to RumbleOn, or can I sell a motorcycle of any kind?
One of the best perks of RumbleOn is whether you need to sell a Harley, a Triumph, a Ninja, or a Gixxer, RumbleOn is a ready buyer that wants bikes. Sell a motorcycle of any kind, RumbleOn will pay cash.
How will RumbleOn buy my motorcycle?
It's simple to get started -- start by accepting our cash offer. This is done by uploading your motorcycle's information and photos on our website or with our free smartphone app for iOS and Android.

We will send you a guaranteed cash offer to buy your motorcycle. This offer is guaranteed to be paid to you in full (less any lien payoff).

If you decide to accept our offer, we will take it from there! We will send your payment and coordinate the pickup of your motorcycle.
That's it! That's really all it takes to sell a motorcycle in Nebraska online. If you are ready to get your cash offer, let's get going!
*Payments are sent the same day as we receive the proper paperwork from you.
Real cash offers in 15 minutes or less!