What's the Easiest Way to Sell My Motorcycle Fast in Ohio?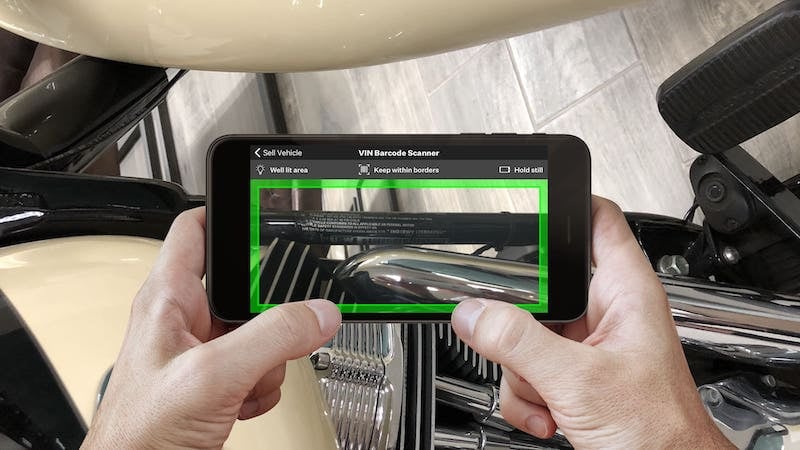 So you've decided it's time to sell your motorcycle, whether that means you want to sell a Kawasaki or sell a Harley, and you're not sure where to start. You're dreading the process, because you know it's not going to be easy to sell motorcycle fast. It's likely that you've already checked out all the online sites where you can list a motorcycle for sale. You've probably already noticed that the process to sell a motorcycle online can be a pain. You need a simple and easy way to sell my motorcycle for cash, all without having to jump through the normal loopholes. But does such a thing really exist?
Meet RumbleOn, the 100% online motorcycle marketplace that has changed the process to sell your motorcycle, and for the better!
How can RumbleOn help me sell my motorcycle?
RumbleOn can selling your motorcycle anywhere! As long as you're in the U.S, you can come Rumble with us! You get a free cash offer, you get paid fast, and RumbleOn handles all the paperwork and will come pick up the bike for free. Have some questions that you need to get more insight on? Head over to our FAQ Base to find answers to all your questions and concerns!

It really is that easy to sell your motorcycle!
Short answer? Yes. Long answer? We don't have one, because we don't believe in long and tedious processes. Take a look!
First, upload your motorcycle's

photos and information

on our website or our free smartphone app.

We will send you a guaranteed cash offer to buy it. This offer is guaranteed to be paid to you in full less any lien payoff.

If you accept our offer, let us know, and we will send your payment and begin organizing the pickup of your bike.
Why you should use RumbleOn to sell your motorcycle:
We know, throwing all your faith into an internet marketplace can make you a little worried. But RumbleOn is so much more than just a service. We're out the create a culture and opportunity for riders to interact with each other, and always stay updated on motorcycle news by visiting our Brain Bucket Blog. We're riders and that means that fellow riders matter to us. The selling process has been too difficult for far too long, and it's about time it changed.
Often, when you sell a motorcycle on Craigslist, you have to accept that you are putting your security at risk. You don't know these potential buyers you are going to meet up with, they could be scammers or thieves. What if they pay you with a bad check or a counterfeit money order? What if they straight up take the bike from you? RumbleOn bypasses all of that risk and helps you sell a motorcycle online safely and securely. You see, RumbleOn is a publicly traded company (RMBL) on the NASDAQ and an accredited member of the BBB. We value customer service and full transparency as part of our mission and do everything to make sure our customers feel safe and secure. You are in good hands with RumbleOn, guaranteed.
You'll get paid quickly! Once that money is in our account, we'll come worry about picking up your motorcycle. Gone are the days that you'd have to invite strangers over to take a look at your bike, only for them to leave disinterested. We're interested, and we want to give you bike the second chance that it deserves! So, what are you waiting for? Come Rumble with us!
*Payments are sent the same day we receive the proper paperwork from you.
Real cash offers in 15 minutes or less!