Help me sell my motorcycle in Oklahoma!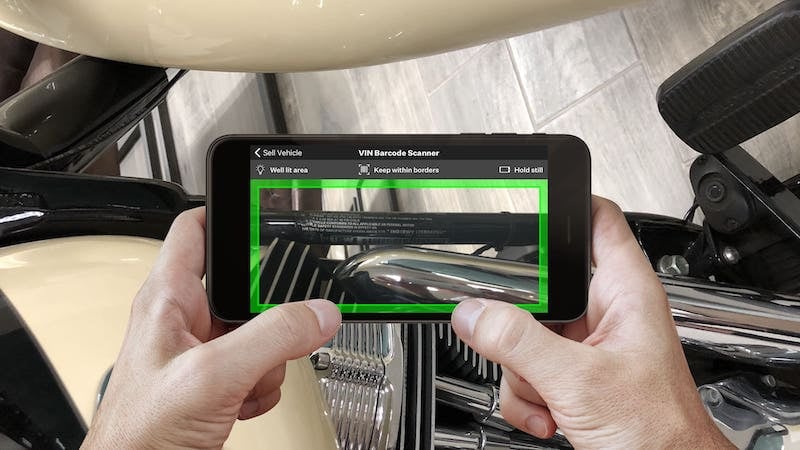 If you need to sell your motorcycle in Oklahoma, it's likely you are going to go online to do it. However, it's important to remember that, just because it's online, it doesn't mean that the process doesn't come without its own hassles. Sometimes it can be an expensive hassle to sell a motorcycle online. You could be required to pay listing costs, advertising fees, and front the cost of shipping to your buyer. This can get expensive fast, and it is especially inconvenient when you need to sell a motorcycle for the money in the first place.
You also have to spend your own time sorting through tons of emails, calls, and texts from non-serious buyers and scammers. That can get annoying fast.
What you need is a way to sell a motorcycle in Oklahoma without any cost or hassle. That's where RumbleOn comes in.
Why is RumbleOn the best way to sell my motorcycle?
As a 100% online company, RumbleOn is at the forefront of technology and convenience. The process to sell a motorcycle online has never been better, or easier. There are no fees to sell your motorcycle to RumbleOn, and no cost to you.
Perhaps the biggest benefit of RumbleOn is that your motorcycle stays in your possession until you are paid. When RumbleOn gets your paperwork, we will send your payment to you through direct deposit in your account or send a check via FedEx. Payments process quickly, and you can get paid as soon as the same day* in some cases. Only once you receive your payment will we come pick up the motorcycle for free.
RumbleOn also offers a level of safety and security that you can't find on other sites such as Craigslist. When you sell a motorcycle online, you have to put your security at some risk. You don't know if that stranger you are meeting up with is a scammer or worse. Will they try to pay with a bad check or pass off a counterfeit money order? RumbleOn is different. As an accredited member of the BBB and a publicly traded company (RMBL) on the Nasdaq, RumbleOn holds to a standard of exceptional customer service. We want to help you sell your motorcycle, and remain fully transparent through the whole sales process in order to assure that you are in good hands with RumbleOn.
Can I only sell my Harley to RumbleOn? Or can I sell a motorcycle of any make and model?
Whether you need to sell a Harley, a Kawasaki, an Indian, or a Yamaha, RumbleOn is a ready buyer. Sell a motorcycle of any brand, make, and model with RumbleOn, and you'll enjoy a hassle-free experience.
How do I sell my motorcycle to RumbleOn?
Upload your bike's information and photos online or with the RumbleOn smartphone app and get a free cash offer.

We will send you a cash offer to buy your motorcycle. This offer is guaranteed to be paid to you in full (less any lien payoff).

If you decide to accept our offer, let us know within three days by clicking the accept button in the cash offer email we sent you. Your RumbleOn Representative will then continue with the process.
That's all it takes to sell a Harley or any other type of motorcycle in Oklahoma! If you're ready to get this done and get fast payment, then get your cash offer now!
*Payments are sent the same day as we receive the proper paperwork from you.
Real cash offers in 15 minutes or less!