Need the best way to sell your motorcycle in South Dakota?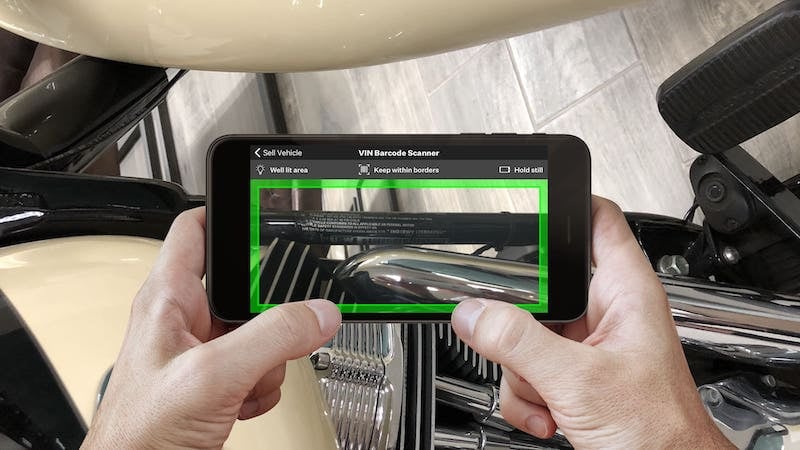 Whether you need to sell a motorcycle for financial reasons or otherwise, the steps you have to take can be such a pain in the you-know-what. It can be time-consuming organizing all the emails, calls, and texts inquiring about an online listing. You're also expected to front the cost of listing fees, advertising costs, and shipping expenses on some sites, and that gets expensive in a hurry.
If you are looking for the fastest, simplest way to sell your motorcycle in South Dakota online, then RumbleOn is the answer. You can sell a motorcycle without wasting time, and you get paid fast. The best part is we handle all of the paperwork and hassle, and it's all at no cost to you.
What are some of the benefits if I sell my motorcycle to RumbleOn?
RumbleOn is an online company, and therefore makes sure the process to sell a motorcycle in South Dakota is hassle-free and simple. One of the best benefits of working with RumbleOn to sell a motorcycle online is that your motorcycle stays in your garage until you get paid. All we need from you is the proper paperwork, and we will send your payment straightaway. You have the choice between receiving a check via FedEx or getting paid electronically with a deposit in your bank account. Payments process quickly, and sometimes you can get paid as soon as the same day*! Once you get your payment, we will come pick up your motorcycle and ship it for free.
There are no fees to sell a motorcycle online to RumbleOn, and there is no cost to you whatsoever! Forget about listing fees, advertising costs, and shipping. RumbleOn covers everything. Even if you owe on your motorcycle, RumbleOn will pay it off for you and pay you the difference. How much better could it get?
RumbleOn is a fully accredited business, a publicly traded company (RMBL) on the Nasdaq, and part of the BBB. We value excellent customer service as a core part of our mission, so you can rest assured that you will be in good hands with RumbleOn. We remain fully transparent throughout the whole process of selling a motorcycle online, and are prepared to answer any questions you may have. We care about your security which means we work around the clock to ensure the process is 100% safe.
Can I only use RumbleOn to sell my Harley? Can I sell a motorcycle of any kind?
You can sell a Harley, a Yamaha, an Indian, or any kind of motorcycle to RumbleOn! We buy motorcycles of all kinds and work hard to make sure that the process to sell your motorcycle is a fast and easy one.
How do I sell my motorcycle to RumbleOn?
It all starts with a free cash offer to sell your motorcycle. You can get your cash offer by uploading your bike's information on our website or by using our free RumbleOn smartphone app.

We will email you a guaranteed cash offer to buy it. If you decide to accept this offer, it will be paid to you in full (less any lien payoff).

Then, all you need to do is tell us within three days if you accept our offer! Once we get the green light, we will send your payment and begin coordinating the pickup of the motorcycle.
See? That's how easy it can be to sell a motorcycle in South Dakota. If this is the solution you have been looking for, then let's get started on your cash offer!
*Payments are sent the same day as we receive the proper paperwork from you.
Real cash offers in 15 minutes or less!