Need to Sell Your Motorcycle in Tennessee?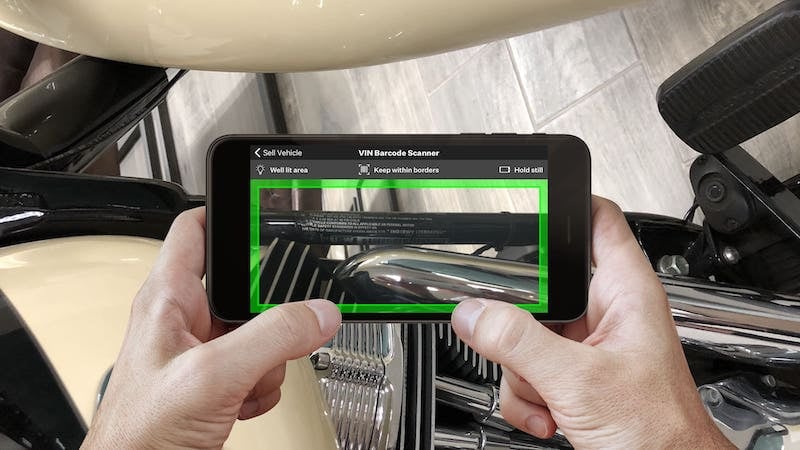 The decision to sell your motorcycle that you have fond memories with isn't an easy one to make. Whether you're trying to sell a Suzuki or sell a Yamaha, letting go of your wheeled friend isn't going to be easy. But what's the worst part? If you want to sell a motorcycle for cash, it's going to be a long and lengthy process to endure. So, as if it wasn't hard enough to let you bike go, but now you have to deal with flaky people just to give your ride the second chance is deserves.
You need the only 100% online way to sell your motorcycle for cash. That's a thing? Yes, and it's RumbleOn.


What exactly is the RumbleOn process?
It all starts with a free cash offer for your motorcycle; you can get yours by

uploading photos and your bike's information

on our website or free smartphone app.

We will send you a cash offer to buy it. What you see is what you get, and if you accept this offer, you will be paid the amount in full (less any lien payoff).

Just let us know if you accept our offer, and we will send your payment and begin the process to come pick it up for free. The motorcycle stays in your garage until you get paid, and payments process quickly. You can get paid within the same day* in some cases!
What exactly is RumbleOn?
RumbleOn is the only online service that allows you to sell your motorcycle without so much as leaving your couch. We take care of all the paperwork and logistics, and you get a quick payment! It's a free service that allows you to receive an offer to sell your motorcycle, and it makes the selling process just as easy as it's supposed to be.
Why Use RumbleOn to Sell Your Motorcycle:
When you sell a motorcycle with RumbleOn, we provide you with a Customer Service experience that can't be replicated anywhere us. From our amazing team of Representatives, to our FAQ Base that gives you insight to all your questions, we'll help you through the process. We even have a Brain Bucket Blog that will keep you updated and informed about everything going on in the motorcycle industry and culture!
When you sell your motorcycle to us, we don't come pick up the motorcycle until you are paid. As we said before, once you accept your cash offer and we receive your paperwork, we will send your payment to you via FedEx or direct deposit in your bank account. Payments process quickly, and you can get paid as soon as the same day* in some cases. Only after you receive your payment will RumbleOn come pick up the motorcycle and ship it for free.
RumbleOn is also a secure way to sell a motorcycle online. When you sell a motorcycle on Craigslist, you often don't know if you are dealing with a scammer, thief, low-baller, or non-serious buyer. Why should you waste your time and effort if someone is just going to try to pass off a bad check, offer you less than what you think is fair, or not even bother to show up? RumbleOn is a publicly traded business on the NASDAQ and is accredited by the BBB. We believe that the selling process no longer has to be as long and frustrating as it is. So, if you want to be a part of a major change in the industry, join us!
*Payments are sent the same day we receive the proper paperwork from you.
Real cash offers in 15 minutes or less!