I need to sell my motorcycle for cash in Utah.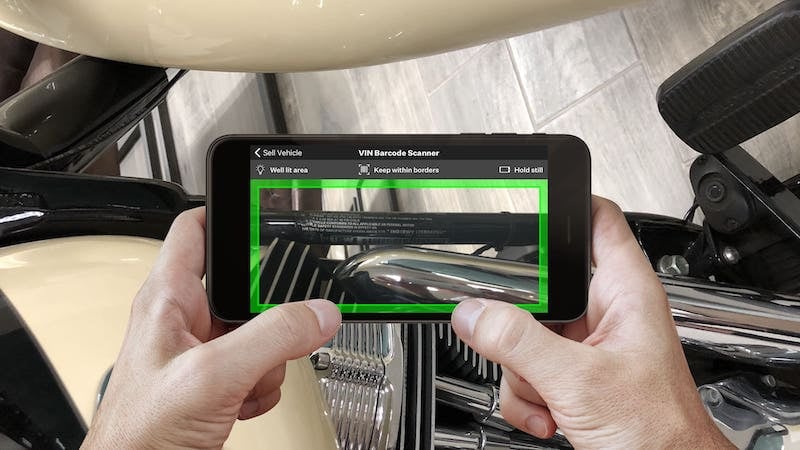 There's an endless list of reasons as to why you decide it's time to sell your motorcycle, and regardless of if you're trying to sell a Harley or sell an Indian, it's never a fun process. Using sites like Craigslist or CycleTrader to sell a motorcycle online are everyone's first go-to, primarily, but these also come with inconveniences and costs. Some sites require listing fees, advertising costs, and you almost always have to pay for shipping. All of this can get expensive fast.
You need and want a way to sell a motorcycle in Utah, without any risk involved. That's where RumbleOn comes in. As a 100% online company, we make the process to sell a motorcycle for cash a fast and easy one!
Why you should sell your motorcycle using RumbleOn:
Honestly, the reasons are endless. We're not just a service. We're a company that prides ourselves on our Customer Service and the sense of community we've created. Once you accept our cash offer and we receive the necessary paperwork, we will process your payment and send it via electronic deposit in your account or FedEx. Payments process quickly, and you could get paid as soon as the same day*! When you're paid, we'll come pick up your bike for free! Have questions regarding that? Visit our FAQ Base and get more insight and answers!
RumbleOn is a secure and safe way to sell a motorcycle online. Instead of putting yourself at risk when you meet up with complete strangers on Craigslist, RumbleOn is a great alternative that doesn't open you up to scammers or thieves. RumbleOn is a fully accredited, publicly traded business and a part of the BBB. We've created a culture worth being a part of, not just a service, which can be easily seen when visiting our Brain Bucket Blog!
RumbleOn is completely free. There are no fees, no dues, and no costs whatsoever. What you see is what you get, and we'll always be transparent with you.
What are RumbleOn's steps to sell my motorcycle?
It starts with a free cash offer for your motorcycle. To get yours, just upload your bike's information on our website or our free smartphone app.

We will send you a cash offer to buy it. The cash offer will be sent to the email you provide, and can get to you as fast as 15 minutes.

If you accept our offer to buy your motorcycle, just let us know by clicking accept in the cash offer email we send you, and we will continue with the rest of the sales process.
There is no paperwork to worry about or fees to pay. We've got you covered, so come Rumble with us!
*Payments are sent the same day we receive the proper paperwork from you.
Real cash offers in 15 minutes or less!