How Do I Sell My Harley for Cash in West Virginia?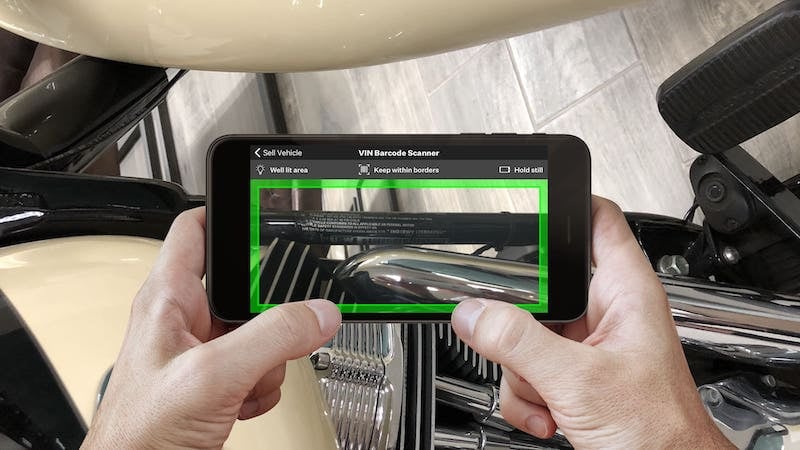 It doesn't matter how you came to the conclusion of selling your ride, just that you did. And whether you're looking to sell a Harley or sell a Kawasaki, it's usually a process that is tedious and frustrating. You constantly have to dodge scammers, and it's a process that can span out among months. It's old fashioned, and it's about time an easier way is created to sell your motorcycle.
The good news? It's here, and it's RumbleOn!
What exactly is RumbleOn?
RumbleOn is a new technology company that makes it easy to sell a motorcycle in West Virginia fast. We'll handle all the details associated with selling a ride, so you can just enjoy having some extra cash in your pocket! Have questions? The RumbleOn FAQ Base has all the answers you could need!
How to sell your motorcycle for cash with RumbleOn:
Submit your motorcycle for a free cash offer. This is done by uploading your bike's photos and information on our website or with our free smartphone app.

We will send you a guaranteed cash offer. Guaranteed means that you will be paid this amount in full, less any lien payoff.

If you accept our cash offer, just click accept in the email to let us know. Once we receive your paperwork, we will send your payment via FedEx or a direct deposit into your account. Payments process quickly, and you can get paid as soon as the same day* in some cases. Only after you are paid will RumbleOn come pick up the motorcycle and ship it for free.



Alright, so why should I sell it with RumbleOn?
Honestly, the reasons are endless. If you accept our offer and we receive your paperwork, we will process your payment and organize the free pickup and shipping of your motorcycle. Your bike stays in your possession until you are paid, too! Payments process quickly, and you can get paid as fast as the same day* in some cases.
RumbleOn is a secure way to sell your motorcycle online and doesn't come with any of the risks that are often found on Craigslist. When you sell a motorcycle on Craigslist, you often have to consider that you are dealing with a scammer, a low-baller, or a thief. What if that stranger you are meeting up with will try to pay with a bad check or a counterfeit money order? You just don't know for sure. RumbleOn is a safe and secure alternative to Craigslist. We are a publicly traded company on the NASDAQ and an accredited member of the BBB. We always aim to give you a Customer Service experience that can't be reviled by even the best, and we create a culture and community to be involved in. Case in point? Check out our RumbleOn Brain Bucket Blog!
No more worrying about dodging scammers that are just interested in stealing your bike out from under you or wasting your time. Your time matters, and that's what we're here for. We're here to make the process as easy as possible for you so that you can get back to the things that matter. Let's get these wheels rolling!
*Payments are sent the same day we receive the proper paperwork from you.
Real cash offers in 15 minutes or less!