Here's the best way to sell your motorcycle in Maryland, stress free!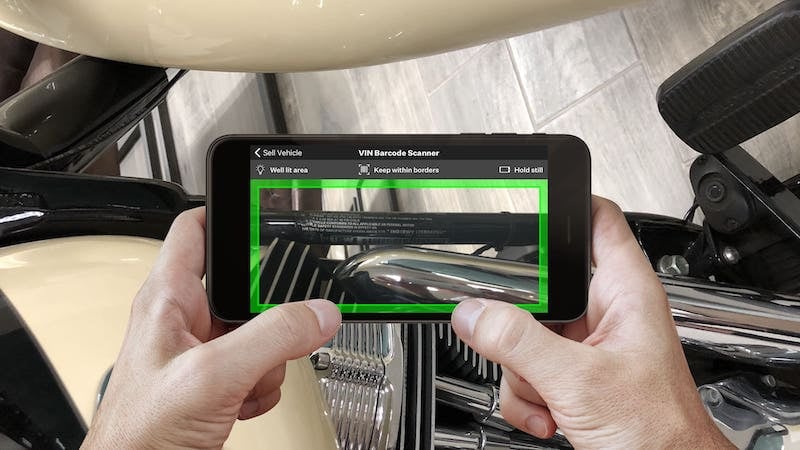 Need to sell your motorcycle? Meet RumbleOn.
If you're looking to sell a motorcycle, it often means an exhausting and long fight ahead of you. It doesn't matter if you're trying to sell a Yamaha or sell a Harley, because the process is usually the same. Sometimes you can't really afford to front all the costs that come along with an online listing. There are advertising fees and listing costs that can add up, and sometimes you just don't have enough time in the day to deal with it all. But with today's increase and focus on technology and the strengths of the internet, all that has changed. We've now made sure you sell motorcycle fast, and sell motorcycle for cash in the easiest way possible.
Introducing, RumbleOn: the newest, easiest, and most cost-efficient way to sell a motorcycle in Maryland.


Here's the RumbleOn way to sell a motorcycle fast:
We make the process super easy to sell a motorcycle in Maryland. There are essentially three steps.
Submit your motorcycle's information online

or with our free smartphone app.

We will send you an email that contains you guaranteed cash offer. Sometimes this can be as fast as 15 minutes or less.

If you decide to accept the offer, just let your RumbleOn Representative know, and they will begin the rest of the sales process.
The cash offer you will receive from RumbleOn is guaranteed. That means, what you see is what you get! Once we receive the proper paperwork, you will be paid this amount in full (less any lien payoff). We'll process your payments quickly, and we won't come to collect the bike until the cash is in your account. We'll walk you through all the steps involved, and we've made the process on you'll enjoy, not hate.
What are the benefits of using RumbleOn to sell my motorcycle?
We firmly believe the selling process shouldn't be as difficult as its been, and we to give riders everywhere the unique ability to sell their motorcycle quickly and effectively. That's what makes RumbleOn so great, it's a fast way to sell a motorcycle in Maryland, and it's all online!
Unlike other listing sites, RumbleOn doesn't cost a penny to sell your motorcycle. There are no fees, no advertising costs, and we'll pick up your motorcycle for free after you get paid!
Once we receive the proper paperwork, we will send your payment to you either via direct deposit into your account or FedEx. The payment processes fast, and sometimes you can be paid as quickly as the same day*. Once you receive your payment, RumbleOn will come pick up the motorcycle at no cost to you.
We're the secure way to handle selling, and our Customer Service and love for the industry is the real selling point. You can access any insight to your questions by visiting our RumbleOn FAQ Base, and you can always stay updated on the culture with our Brain Bucket Blog. Sometimes sites like Craigslist make you susceptible to scammers or people that will otherwise waste your time. Will this potential buyer try to scam you? Are they going to try to pass off a bad check or a counterfeit money order? Will they even bother to show up? Don't waste any time or worry and work with RumbleOn instead. We are a publicly traded company (RMBL) on the Nasdaq and part of the BBB. Come do it the RumbleOn way!
*Payments are sent the same day as we receive the proper paperwork from you.
Real cash offers in 15 minutes or less!