The easiest way to sell your motorcycle in Texas: RumbleOn!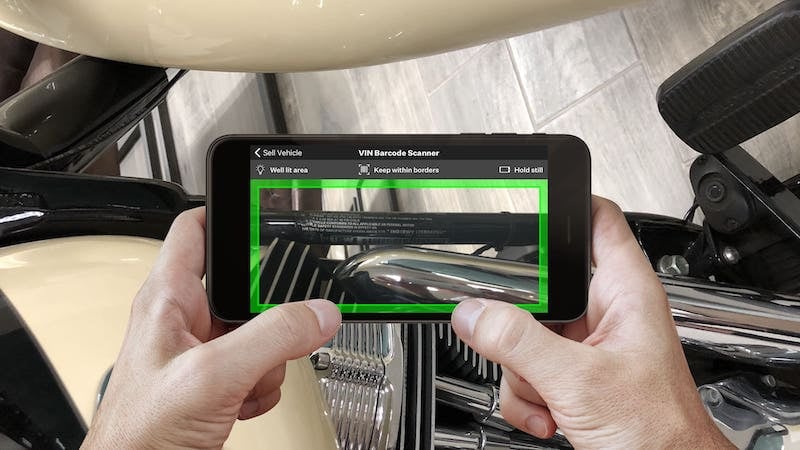 The answer is simple: let RumbleOn handle the hard work and give you a cash offer and fast payment when you sell your motorcycle in Texas. When you need to sell your motorcycle, it's no small undertaking. There is a lot of time that goes into the sale process, and even some cost as well. Sometimes there are advertising and listing costs that you have to front, and shipping can get quite expensive.
How RumbleOn helps you sell your motorcycle:
RumbleOn is a 100% online company that specializes in helping you sell your motorcycle in a fast and easy process. They take the hassle and hurdles out of trying to sell a motorcycle online, and, better yet, they do it for free! There are no listing fees, advertising costs, or even shipping expenses. RumbleOn handles everything at no cost to you, and will even take care of the paperwork.
RumbleOn is also a safe and secure alternative to selling a motorcycle on public listing sites. RumbleOn is a fully accredited, publicly traded business that is a member of the BBB. We value excellent customer service and aim to be fully transparent through the entire process. With RumbleOn, you can be sure that you will sell a motorcycle through a safe and secure deal. You never know if the buyer you are meeting is actually going to give a serious offer, or if they are going to try to pass off a bad check or forged money order. Unfortunately, sites like these don't really provide a way to pre-screen potential buyers to help protect yourself from scammers or thieves. RumbleOn bypasses all of that.
Also, with RumbleOn, your motorcycle stays in your garage until you are paid. As soon as we receive your paperwork, your payment will be sent to you either via FedEx or direct deposit into your account. Only once you have been paid will RumbleOn come and pick up your motorcycle at no cost to you. You are given a free cash offer for your bike and can receive fast payment, sometimes as soon as the same day*.
A common question is, "can I just sell my Harley to RumbleOn? What if I need to sell my Indian motorcycle?" RumbleOn will buy any make and model of motorcycle or powersport vehicle. So, if you need to sell a Suzuki, sell a Yamaha, or sell a Kawasaki, RumbleOn will give you a cash offer to buy it hassle-free.
How do I sell my motorcycle to RumbleOn?
The process to sell a motorcycle to RumbleOn is essentially three steps.
First, get a free cash offer for your motorcycle by uploading photos of your bike and its information to our website or free motorcycle selling apps for iOS and Android.

RumbleOn will send you a guaranteed cash offer to buy it. If you choose to sell your motorcycle to RumbleOn, this amount is guaranteed to be paid to you in full (less any lien payoff).

If you decide to accept your cash offer, let RumbleOn know by clicking accept in your cash offer email, and we will continue with the rest of the sale.
That's it! That's really all it takes to sell your motorcycle fast online to RumbleOn. There are no fees, no dues, and no cost to you! You just sit back and get paid. What can be better than that? Ready to get started?
*Payments are sent the same day as we receive the proper paperwork from you.
Real cash offers in 15 minutes or less!