Need to sell your Yamaha motorcycle?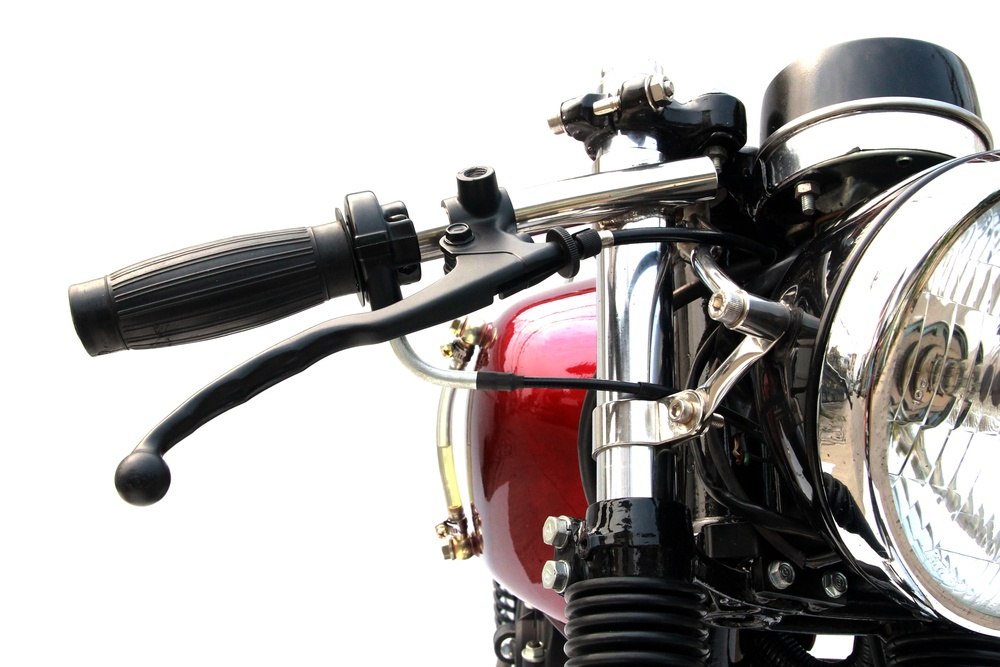 There are lots of sites online that claim to be the best source to sell a motorcycle fast, but a lot of the time, hassles, hurdles and time-wasting roadblocks make these sites more trouble than they're worth. Finding a genuine buyer who won't try to haggle with you and actually follow through can be a challenge.
When all you want is to sell a Yamaha motorcycle online, how can you avoid all this hassle? That's where Rumble On comes in.
How will Rumble On help me sell my motorcycle?
Rumble On is a new 100% online company that makes it easy to sell a motorcycle online fast, and for quick payment. Rumble On was created to solve a lot of the problems that come along with public listing sites, and with that in mind, brings a safe and secure alternative to those who are looking to sell a motorcycle online for free.
Rumble On specializes in buying motorcycles, powersport and recreational vehicles in a fast and efficient manner. There is no paperwork to worry about, no fees to pay, and no dues or costs to worry about. Rumble On is a fully accredited business, a part of the BBB, and is listed on the NASDAQ (RMBL). We place exceptional customer service and full transparency at the top of our priority list and vow to stop at nothing to ensure customer satisfaction. Our team of experienced customer service representatives are ready to provide answers to your questions every step of the way.
The best part about how Rumble On works is it boosts the safety of the process to sell a motorcycle. There's no waiting around, wondering for the stranger who responded to your ad. With Rumble On, you don't have to worry about any of that.
Another benefit of using Rumble On to sell your Yamaha bike is that there is absolutely no cost to sell a motorcycle online with us. It's completely free! There are no dues for you to pay, no surprise dealer fees, and you don't even have to cover the cost of pickup. Rumble On covers all of it so we can provide a simple, fast and easy way to sell a motorcycle for cash online.
What do I do if I want to sell my Yamaha motorcycle to Rumble On?
To get started on the process to sell a motorcycle to Rumble On, simply submit your motorcycle for a free, no-obligation cash offer by uploading the photos, information, and details on our website or with our free motorcycle selling app for iOS and Android.
Once we receive your information to sell a motorcycle online, we will email you a real cash offer to buy it. Usually, cash offers can be received very quickly, such as during business hours where they can be sent to you within 15 minutes.
Once your cash offer has been sent to you, it's up to you to decide whether you would like to accept the offer and sell your motorcycle to Rumble On. If so, just click the acceptance button in your offer email, and we will handle the rest!
After we receive your paperwork, we will send your payment to you either via FedEx or direct deposit into your account. You get paid fast, sometimes as soon as the same day we receive your paperwork*, and we don't come to pick up the motorcycle until you receive your payment!
*Payments are sent the same day as we receive the proper paperwork from you.
Can I only sell my Yamaha motorcycle?
So, if you need to sell a Yamaha bike fast, but what if your friend asked you to sell a Suzuki? Will Rumble On work for both? The answer is yes! Rumble On will buy all kinds of motorcycles, not just one or two brands. If you need to sell a motorcycle, recreational vehicles, ATVs, or any kind of powersport vehicle, Rumble On will give you a cash offer to buy it. Rumble On's goal is to be the best place to sell a Yamaha online fast and without hassle, but we also aim to become the best resource for those who need to sell an Indian, sell a Harley, a Suzuki, or a Kawasaki!
I want to read more about Rumble On.
If you've heard enough and are ready to sell your Yamaha bike fast with Rumble On, start with your free cash offer. Enter your VIN below to get a free cash offer to sell your motorcycle!
Real cash offers in 15 minutes or less!